Lifehack is powered by Vocal creators. You support
Rowan Marley
by reading, sharing and tipping stories...
more
Lifehack is powered by Vocal.
Vocal is a platform that provides storytelling tools and engaged communities for writers, musicians, filmmakers, podcasters, and other creators to get discovered and fund their creativity.
How does Vocal work?
Creators share their stories on Vocal's communities. In return, creators earn money when they are tipped and when their stories are read.
How do I join Vocal?
Vocal welcomes creators of all shapes and sizes. Join for free and start creating.
To learn more about Vocal, visit our resources.
Show less
10 Microwave Hacks Every Chef Should Know
Love to cook, but hate slow prep and cleanup? These microwave hacks are a perfect solution for your kitchen woes.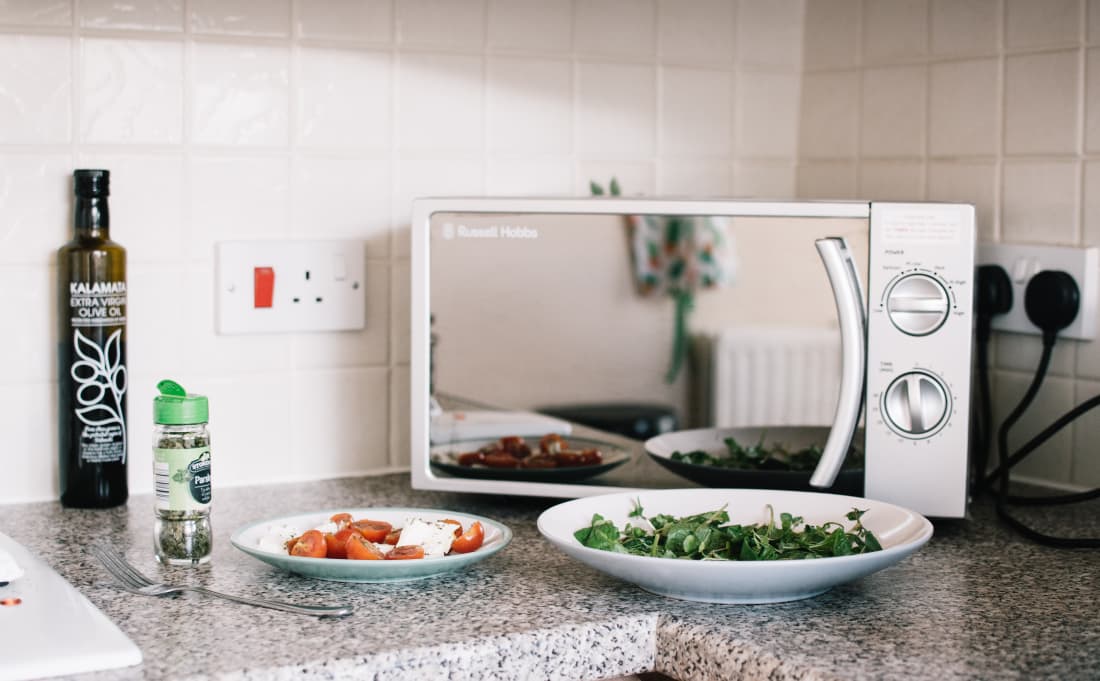 Ah, the microwave. Microwaves are a staple among college dorm cooks, a must-have tool for families on the go, and for people who just really aren't good at cooking. They have revolutionized the way people prepare food, and frankly, we can't imagine life without them.
Most of us have used microwaves to make TV dinners at least once in our lives; however, there's so much more to using a microwave than heating up a bunch of Stouffer's boxes.
Once you've mastered making stuffed green peppers in the microwave and have eaten too many popcorn servings thanks to your machine, it can seem like the microwave has run its course, right? Not quite.
Here are some microwave hacks that will get every home chef and kitchen maverick loving their microwaves just a little more.
Use an Angry Mama to clean your microwave in seconds.
Tired of cleaning up all the grit and grime off microwave walls using elbow grease? It's amazing how food just clings to microwave interiors, isn't it? Well, you can shorten your microwave cleaning time by using a device called the Angry Mama. 
Just pour a mix of vinegar and water into this silicone "mama," nuke it for 30 seconds, and take a sponge to the walls. The grime comes off almost immediately, and you'll thank Angry Mama for being one of the best microwave hacks around.
Peel garlic effortlessly using your microwave.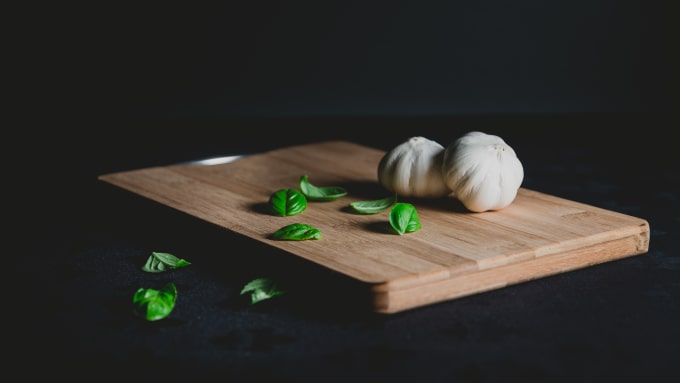 Peeling garlic is such a chore, right? Well, it doesn't have to be. One of the best microwave hacks you can learn is to pop your garlic into the microwave for 20 seconds before you start peeling.
This makes the garlic slide out of the peels in an instant. All you have to do is pinch them!
Make crème brûlée in the microwave.
Who doesn't love that eggy, creamy, sweet treat from France? Great as it is, it's hard to actually find a way to get a blow torch to create that crusty caramel topping. This quick and easy recipe tastes just like traditional crème brûlée, and only takes five minutes.
Best of all, this recipe doesn't require a blow torch!
Dry herbs in a microwave.
Nothing beats having herbs that you dry at home, does it? For ages, the hardest part of loving dried herbs is having to choose between aged, store-bought herbs, and having to spend the better part of half an hour drying them in your oven.
Just layer freshly washed herbs on a paper towel and heat them for 30 seconds. Flip them over, heat them for another 30. Continue doing this until they're dry.
This turns a 30-minute ordeal into a process that takes four minutes at the very most.
Make your own milk foam without a frother.
This is one of the very few microwave hacks that will turn Starbucks baristas green with envy. You can use your microwave to create that delicious milk froth that makes every coffee feel like it's from Starbucks.
To do this hack, grab a microwave-safe jar and fill it halfway with milk. Then, use the jar's lid to close it, and shake it as hard as you can. Keep shaking for 30 seconds, until the milk appears to double in size due to the foam.
Take the lid off, microwave the milk for 30 seconds. Pour the milk into your coffee, then use a spoon to add the milk to the top of your coffee.
Make DIY potato chips.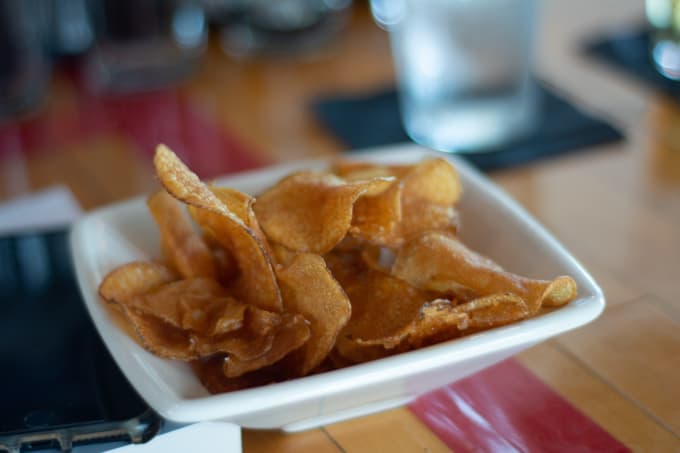 Snacking on potato chips is about as American as it gets, but making your own can be pretty tough. Thankfully, there are microwave hacks that let you make them. For this, you will need to slice potatoes into an eighth of an inch thickness.
Then, you're going to need to place them on a plate in a single layer, and microwave them for three minutes. Turn them over, microwave them for another three, lowering the temperature a bit. Continue to do this while lowering the temperature each time until they're crispy.
Get more citrus juice from your fruit by microwaving them.
Did you ever notice how hard it can be to get the juice out of stubborn lemons and limes? Well, if you're really feeling over the struggle of getting lemon juice out of barely-ripe lemons, then you can use one of the easiest microwave hacks to get your juice on.
Just pop one of the many ripe citrus fruits available and necessary to you in the microwave for 10 to 20 seconds. This loosens up the fruit, which makes it easier to juice!
Oddly enough, you can also clean a microwave using a lemon. So, after you're done juicing your lemon, you can use its remains to help keep your kitchen looking spotless.
Make caramel sauce in the microwave.
If there's one dessert item that's notoriously hard to make and absolutely brutal on your cookware, it's caramel. It often feels like the moment you turn your head, the caramel you tried to make just turned into activated charcoal.
Ever wish there was an easier way to do it? Microwave hacks make it possible. You can actually find this recipe in the module above. It takes a bit of work, but it is so much easier than the original recipe!
Revive brown sugar!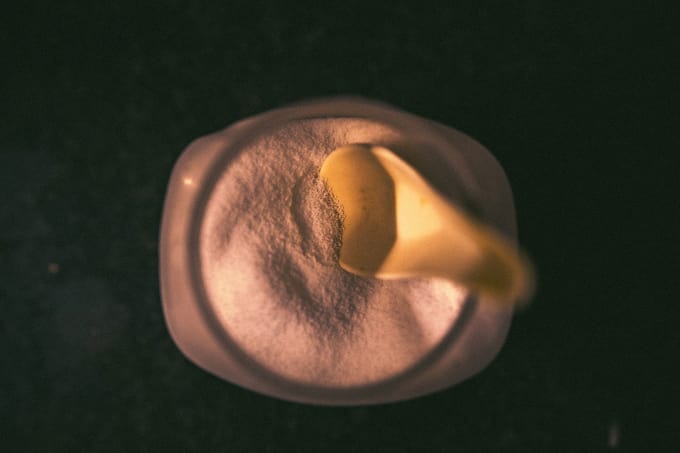 Has your brown sugar turned into a useless brick? There are microwave hacks for that. Just grab the box, add a damp paper towel inside of it, close the box, and microwave on high for 20 seconds. The moisture will make the sugar softer, which in turn, makes it usable again.
How to "overnight soak" beans in 10 minutes.
Most bean recipes that taste good require beans to be soaked overnight, but who has time for that? Just place the beans in a bowl, cover them with water, and add a pinch of baking soda. Then, microwave the beans for 10 minutes.
Once they're done microwaving, let them soak for an additional 30 to 40 minutes. This gives the beans the right amount of moisture to be usable in your recipe.