Lifehack is powered by Vocal creators. You support
Sherry Campbell
by reading, sharing and tipping stories...
more
Lifehack is powered by Vocal.
Vocal is a platform that provides storytelling tools and engaged communities for writers, musicians, filmmakers, podcasters, and other creators to get discovered and fund their creativity.
How does Vocal work?
Creators share their stories on Vocal's communities. In return, creators earn money when they are tipped and when their stories are read.
How do I join Vocal?
Vocal welcomes creators of all shapes and sizes. Join for free and start creating.
To learn more about Vocal, visit our resources.
Show less
10 Parenting Hacks Every Mother Should Know
There are thousands of parenting hacks, and every mother is looking for the next best tip to make life just a bit easier with little ones. Here's 10 of the best.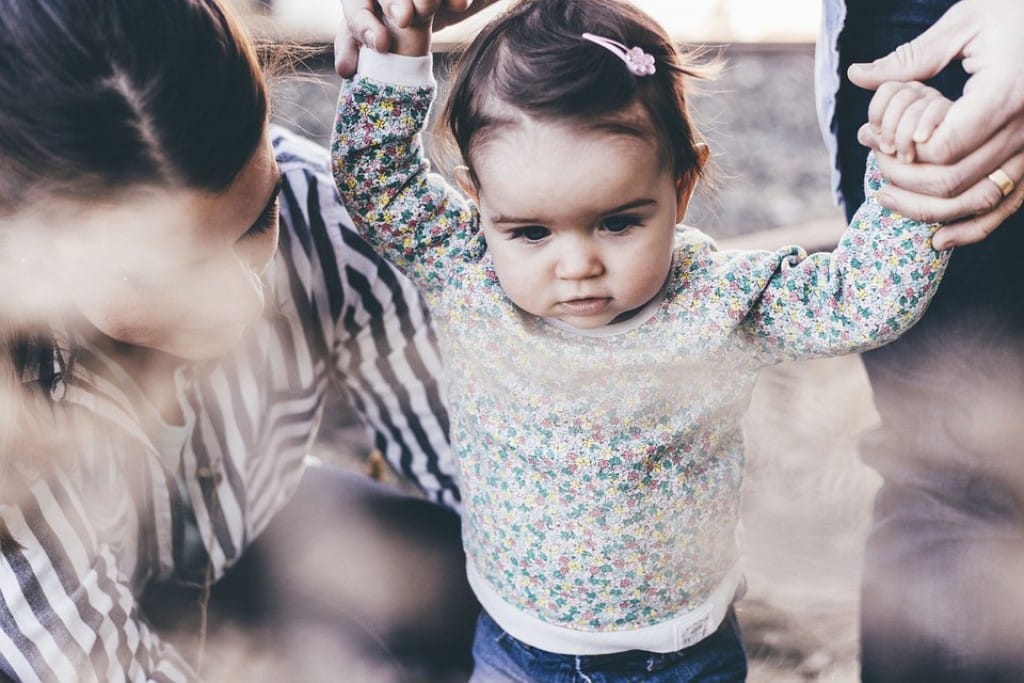 From household tricks to motherly hacks, these are the best pieces of advice that every mom can incorporate into her daily routine with little ones. When there is a chance to eliminate even a little bit of stress, us mothers will take it. 
So from tricking your kids into going to bed on time to keeping the scary monsters under the bed away from the night, these are the top ten best parenting hacks every mother should know. Because who wouldn't want to grease the wheels on your parenting life?
The Tickle Monster
Definitely one of the most fun parenting hacks, the Tickle Monster can always come in handy. And this can be done by either Mom or Dad. The Tickle Monster is very strong in his powers, but like every villain, he has a weakness, and your kids will soon discover it. What is it?
The only spot the kids are safe from the monster is their bed. So the next time your kids are completely wound up and would rather do anything but get ready for bed, the Tickle Monster might have to come out, and force them to find their safe haven. Sweet dreams!  
Stack Your Young One's Sheets
We all know this stage of parenting, the dreaded nighttime wake-ups because your child has wet the bed, again. As one of the best parenting hacks for those who struggle with this more often than most, stacking your children's sheets will eliminate all that time switching over the sheets during the early hours of the morning. 
Next time your kid wakes you up, you won't groan as much. This is because if you stack the sheets, alternative rubber pads with the sheets, next time your child has an accident, you just have to strip the top layer that's been stained. Say goodbye to completely remaking the bed in the middle of the night. 

Pizza Cutters Aren't Just for Pizza
Though we might only break out the pizza roller on Friday nights when mom refuses to cook, this is going to soon change. Pizza cutters now have multiple purposes. 
Instead of taking your time cutting each of your little one's food into nice intricate pieces like pancakes, waffles, really anything that can scare you of choking, use your pizza cutter! An easy and quick way to cut up food, you won't do it differently again. 
Popsicle Splinter Finder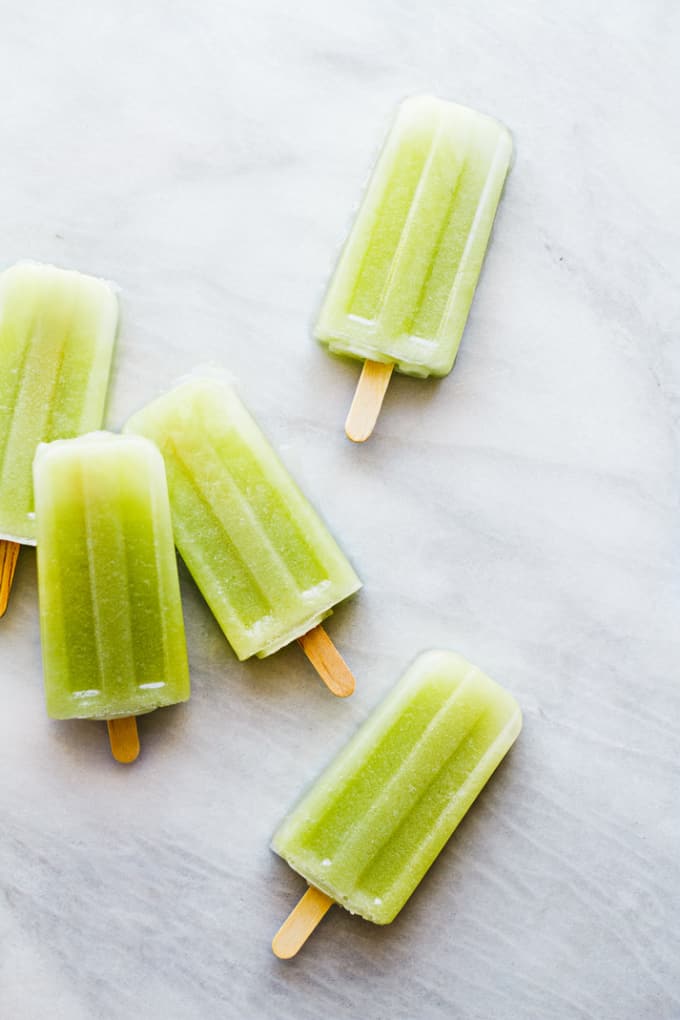 Definitely one of the most obscure parenting hacks, but one that we're sure you haven't heard of, popsicles can be used as splinter finders. A tool that will work in three ways, making your child smile after receiving a splinter, numbing the location of the splinter, and allowing the color to tint the splinter so it is discoverable. 
This makes it easy to calm your child down, provide them with a distraction, and gently remove it with a set of tweezers. It's a win-win situation!

Food Faces
If you have a picky eater, this is gold. Mostly every food item can receive a face is you have some creativity. For example, a piece of toast, an apple, a celery stick, really anything! 
When kids can see a smile right back from their food, they can definitely have a lot more fun with their meal times. Spice it up, have some fun yourself with it. Making a funny face in your morning breakfast is a great way to make their morning special. 
"Healthy" Candy
Keep your candy safe! As one of the best parenting hacks, disguising your favorite candy with healthy packaging guarantees your kids are sure to stray away from it. So save a package of green beans, and store your favorite ice cream bars inside. 
Or simply put your Snickers and Milky Ways into an old saltines box. It's kid proof, and you won't have to get the ladder out every time you want something sweet that hasn't been demolished by your young ones. Your stash will forever be safe. 

Marshmallow Clog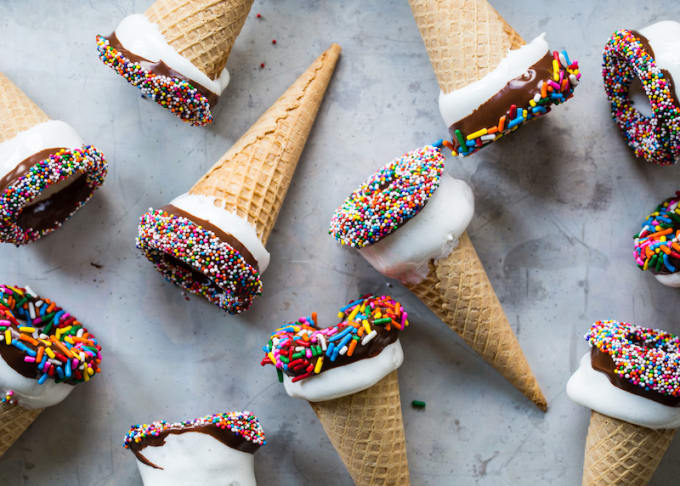 Are you always patiently waiting for your kids to ruin their pants when they eat an ice cream cone? What might seem like the inevitable, isn't anymore, with the help from marshmallows. 
Simply clog the end of your ice cream cones by putting a marshmallow at the bottom of the cone before you add the ice cream. You'll have a mess-less snack in no time. Plus, when will your kids ever say no to an extra marshmallow?
Command Hook Everything
Command hooks are every mother's best friends. And as one of the best parenting hacks, adding a command hook to the back of your baby's high chair will allow you to store your most-grabbed bibs with ease. 
Really, wherever you need instant access to baby accessories, a command hook can't hurt to be added. As a great tool to hang clothes, and even baby proof your cabinets with velcro command hooks, this accessory is necessary for every family's home. 
Monster Spray
Yet another fun hack that will make for some fun for you and your husband, as well as your children: monster spray! Just like you would assume, monster spray can be used to rid their rooms of any unwanted visitors under the bed or in the shadows of the closet. 
To create, simply grab an old spray bottle, clean it out, and add water. To complete, you will add a bit of your creative touch; have some fun with it! Add "Monster Spray" to the front, and maybe some glitter, the choice is all yours. But what really matters is that it will certainly scare away any monsters lurking in your baby's rooms. 
Altoid and Crayon Container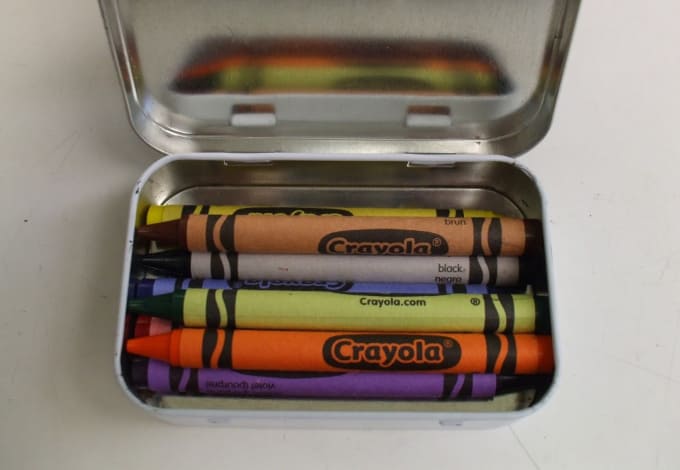 Last, but not least, on our list of the best parenting hacks is that your Altoid containers are not just meant for mints. The perfect size for a few color scheme of crayons, forget about digging through the bottom of your purse for your drawing utensils. 
With this container, you can ensure there will be zero breakage, and an immediate find each time. Because there's always time to draw!