Lifehack is powered by Vocal creators. You support
Angel Mann
by reading, sharing and tipping stories...
more
Lifehack is powered by Vocal.
Vocal is a platform that provides storytelling tools and engaged communities for writers, musicians, filmmakers, podcasters, and other creators to get discovered and fund their creativity.
How does Vocal work?
Creators share their stories on Vocal's communities. In return, creators earn money when they are tipped and when their stories are read.
How do I join Vocal?
Vocal welcomes creators of all shapes and sizes. Join for free and start creating.
To learn more about Vocal, visit our resources.
Show less
36 Gift Ideas for Train Lovers
Train Themed Presents Kids, Teens, and Adults Will Love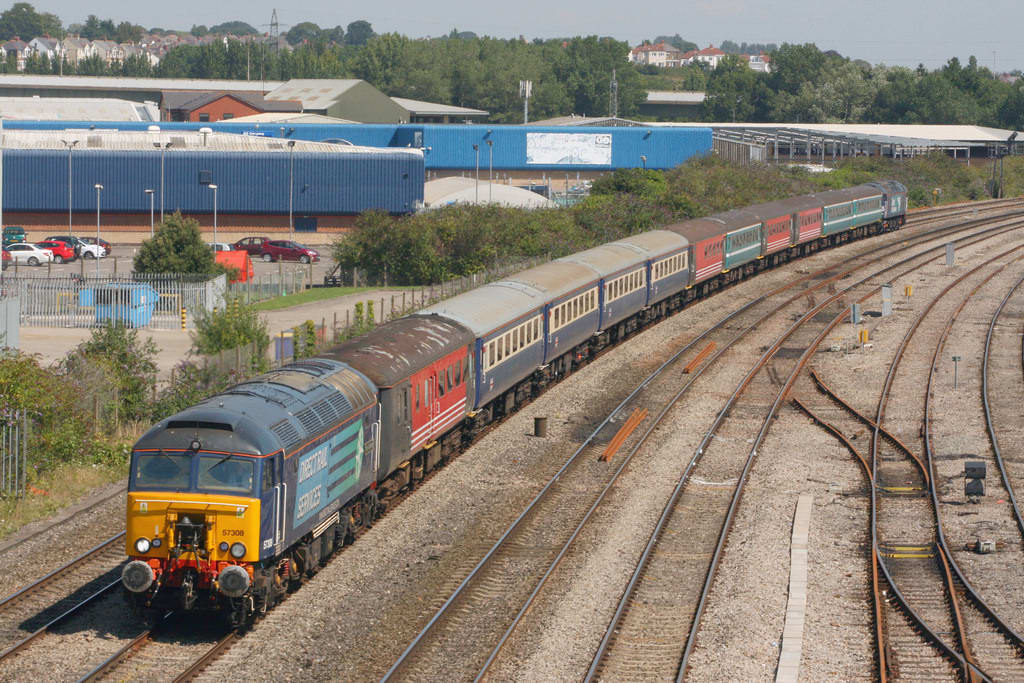 I've worked with kids with special needs for about 15 years now, and in every school I've ever worked...in states across the USA...there have been a ton of young boys who were crazy about trains. If you've ever watched The Big Bang Theory, you'll note that the character Sheldon, who most likely is on the autism spectrum somewhere, is a train fanatic. What is it about trains? At any rate, here are 36 gift suggestions for the people in your life who love trains.
Train Set with Real Smoke
I was hesitant to include this train set on here because it only got three stars...but there were a lot of really positive five star reviews. It seems like some people on Amazon are getting knock-off products lately, possibly by buying from third-party sellers. I wanted to include it because it is a very realistic train that can be set up around the Christmas tree and can also be used as a toy all year long. If you add mineral oil to it, it makes real smoke! The smoke feature can be turned on and off, as can the sound feature.
Obrium Toys Train Set
If the idea of an actual smoking train chugging around your house freaks you out a little, opt for this classic 52 piece train set. The tracks and trains will work together with other wooden train track sets such as Thomas the Tank Engine, Chuggington, or Imaginarium, so even if the gift recipient already has a train set, he or she can incorporate this set into it. This would be a great train set for younger children. It is also good for parents who don't want a noisy train set...this one is powered strictly by imagination!
Orbrium Train Set
This is similar to the wooden train set mentioned above, but I am including it anyway because I think it is adorable. I love the colors and the little animals that come with it. This one will also work with the other major wooden train track sets such as Thomas, Chuggington, Melissa and Doug, etc.
Lego Holiday Train
Another option for a train set that requires kids to use their imaginations, as well as their reasoning skills, is this LEGO train. It is very detailed and is meant for LEGO lovers ages 12 and up. You can even buy power functions (not included) to turn it into a remote control train! It comes with five minifigures: a locomotive driver, ticket collector, grandmother, a boy and a girl. When my little cousin was a LEGO nut, he always wanted the minifigures even more than he wanted the LEGO sets, so this is a bonus!
Lionel Santa Fe Train Set
For the older, more serious train enthusiast, this is a more expensive and more detailed train set. The inside lights even turn on. It can work with an app made by the Lionel company, or with the remote control. It goes forwards or backwards, and has whistles, train sounds, and even announcements from the engineer.
Bubble Blowing Train
This toy includes a train engine, not the entire train, but it is cool because, when used with bubble solution, bubbles come out of it like steam. It also has blinking lights, train noises, and moving bells. As it drives around, it bumps into objects and then changes direction.
Train Decorations
undefined
3D Train Light
This train is an illusion! When you turn on the light, a train appears. You also have the option to change the color of the light, or make it so that it keeps on changing colors. You will need a USB adapter plug in order to plug it in.
Historical Train Patent Posters
For the adult train lover or an older kid who loves to learn, they are four posters (they come as a set, and don't include frames) of the patent plans for trains filed between 1882 and 1936.
Train Engine Light Pull
If you know someone with a train-themed room, this light pull would be perfect! It attaches to any light with a pull cord, such as that found on a ceiling fan. You could probably also attach it to a regular lamp that has a pull cord.
Railroad Crossing Sign
You don't have to go out and steal a railroad crossing sign to add some authenticity to a train-themed room. In fact, you probably should not do that. Instead, just buy this one. It is about a foot in diameter, so not as large as a real railroad crossing sign, but it still looks very cool.
Railroad Crossing Sign
If you want to get even more realistic, try this railroad crossing sign!  It is about a foot tall. This sign also has flashing lights, just like a real one, and makes sounds like an oncoming train. (The sound can be turned off for those with sensitive ears.) Use it as a bedroom decoration, or add it to a train table!

Railroad Crossing Bank
This railroad crossing sign, which lights up and makes train noises, doubles as a coin bank! Kids will be encouraged to save up their money in this bank, which might be taller than they are!
Engineer Costume
If you know someone who dreams of being an engineer, they'll love this costume! It comes with overalls with adjustable suspenders, adjustable cap, gloves, and a bandana. You can find it in sizes 18 months through size 8/10.
Train Jammies
I know the picture is of a firetruck, for some reason, but these jammies also come with a train on them. The train version is a gray top and gray bottoms, and has a picture of a black steam train on the front. It comes in sizes 2T through 7. It is made of cotton!
Thomas the Tank Engine Backpack
This isn't exactly clothes, but any Thomas fan would be excited to go to school or on a trip with this backpack! It has a laptop compartment, which could also be used for a tablet or portable DVD player if the child is a little too young to be carrying a laptop around.
You Just Can't Have Too Many Trains Shirt
I definitely know some kids who would have loved this shirt! It comes in sizes 2T through 5-6.
Train Pocket Watch
This is also not clothing, but it is too cool to leave off of the list! What adult or responsible kid who loves trains wouldn't want their very own pocket watch with a train on the front? It resembles the kind that train engineers in old movies and books are seen using. This could even encourage a child to learn to tell time on an analog clock.
This Is How I Roll Shirt
For the grown-up or teen train lover, here is a shirt that is cool, funny, and features a train. They also come in youth sizes.
Trains Make Me Happy Shirt
Here is another one for adult or teen train enthusiasts. This would be especially perfect for the train loving person who would much rather spend their time learning about trains than hanging out with other human beings. 
Talk About Trains Shirt
Here is yet another one for adults! In fact, it only comes in adult sizes.
Shark vs. Train
This hilarious picture book is also informative. It pits a shark against a train in a series of competitions, to see who will win. It is also a good life lesson. There are some things that sharks will always beat trains at, such as swimming...and there are some things that trains will always beat sharks at, such as speed. Does that mean the shark is better than the train or vice versa? No...it just means that we are all different.
The Little Engine That Could
Many of us grew up hearing this story, and now another generation of children can grow up hearing it. The larger and more powerful trains don't want to help the toy train get up the hill...but a little blue train decides to save the day. This would be a good gift to go along with the board game of the same name!
Steam Train Dream Train
I adore this bedtime book, as will any train lover! All of the animals work together to get the train ready to leave. You can also buy it as a paperback, board book, or Kindle book.
Busy Train Book
This is a combination toy/book. The book comes with a little toy train that actually works. Each page has a track on it. The train will drive around on the track while you read the text!
The Big Book of Trains
I love DK books, because of all of the information they contain, as well as their beautiful, colorful photos. This book gives information about all different kinds of trains, from historical trains, to the most modern speed trains. This is a great book for kids who are independent readers, although younger kids will enjoy the pictures and can have parts of it read to them aloud.
Train: The Definitive History
This is another DK book. This one focuses on the history of trains.
Tiny Train Sticker Book
I always love Dover sticker books because they are realistic and educational, as well as fun. This one is a tiny sticker book that is about five inches tall and would make a great stocking stuffer or Easter basket gift. It includes 16 stickers.
Trains: Photography of A. Aubrey Bodine
Older train enthusiasts might appreciate this one more than children, because of the historical black and white photographs.
This fun puzzle is four separate puzzles that can be put together to make one. This would be a great puzzle for kids who are just starting to learn about working together...they can each work independently on their own puzzle, with the goal of putting all of the puzzles together for one big masterpiece!
Train Jigsaw Puzzle
Train fans who love memorizing the different kinds of trains will enjoy putting together this 100 piece puzzle. They may even want to use puzzle glue to keep it forever!

The Junction Express
This 300 piece puzzle is for more experienced jigsaw puzzle fans. They will love this colorful circus train puzzle!
Alphabet and Number Puzzle
This comes with two puzzles and is also a tool to help kids learn their alphabet and numbers. It is a large puzzle that, when finished, will stretch across the floor.
Sound Puzzle
This is a simpler puzzle for younger kids, with only 9 pieces. However, it makes real train sounds! I had this in my classroom for a while, and my little train fans loved it.
The Little Engine That Could Board Game
This game is very similar to Candy Land, except with a spinner instead of cards, and with shapes instead of colors. Just like Candy Land, it has special passages to get ahead if you land on certain spaces, and you can always get sent back to a picture space if you land on it. It is a lot of fun for the younger kids!
Peaceable Kingdon Chugga Choo Game
Peaceable Kingdom specializes in games where, instead of competing against each other, kids work together. This game requires kids to match boxcar pieces to trains of the same color, in order to complete four train puzzles. Although the box says it is for two-year-olds, this game would be great for older kids who need to practice cooperative play.
Ticket to Ride Board Game
I've never played this game before, but it seems like a Monopoly-type game where players compete to "claim" or complete the most routes between cities. There is a whole series of games that follow this one. This would be great for an adult or teen who likes board games that require strategy and competition!
There you have it...36 gifts that would be perfect for the train lover in your life. I've tried to include train gifts that would be suitable for people of various ages and developmental abilities. As you can see from some of the adult gifts on this page, many people who love trains never outgrow that special interest...and that is not, in any way, a bad thing. Encourage their love of trains to last a life time, with these awesome gifts.