Lifehack is powered by Vocal creators. You support
Kelsey Lange
by reading, sharing and tipping stories...
more
Lifehack is powered by Vocal.
Vocal is a platform that provides storytelling tools and engaged communities for writers, musicians, filmmakers, podcasters, and other creators to get discovered and fund their creativity.
How does Vocal work?
Creators share their stories on Vocal's communities. In return, creators earn money when they are tipped and when their stories are read.
How do I join Vocal?
Vocal welcomes creators of all shapes and sizes. Join for free and start creating.
To learn more about Vocal, visit our resources.
Show less
Best Gifts for Dads That Like to DIY Everything
These are the ultimate gifts for dads who like to do everything themselves around the house.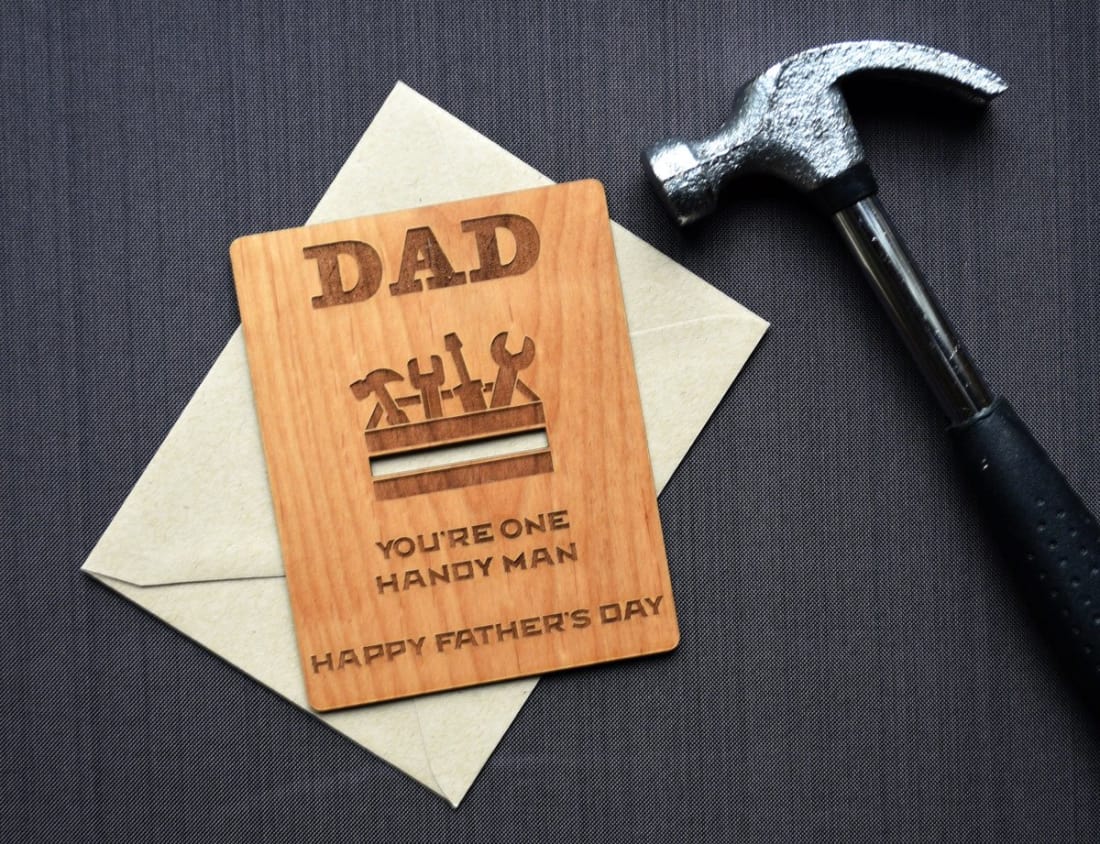 Whether it's Christmas, a birthday, or Father's day, these gifts for dads who like to do everything themselves are perfect for any handyman. As some of the best gift ideas for men, our gift guide includes everything from tool holsters to pressure washers. Even the dads who know each DIY tips for homeowners will appreciate these. 
With options that even dads who seem to have it all will enjoy, you can't go wrong with at least one of these products. Make their next DIY project much easier with some of these helpful hands, without having to stand under the ladder yourself. We're sure your dad deserves each of these!

Magnetic Wristband by MagnoGrip
This magnetic wristband is a perfect tool for any mechanic, tradesman, carpenter, or home improver. As America's top magnetic wristband, this is the best accessory to gift if you're looking for an easy to use addition to any project.
As an accessible place to store screws, nails, and wrenches, this is a lightweight product that your dad will never begin another project without. It'll even make DIY home upgrades much easier. 
Custom Leathercraft Cordless Drill Holster by CLC
Accessories for tools that your dad most likely already owns are some of the best gifts for dads who have it all. This is a custom leathercraft drill holster that will fit snug on the hip with comfort. 
Made of polyester fabric and designed with multiple pockets and sleeves, this product is the perfect way to stay organized during any DIY project. Plus, there is a hook-and-loop backing to keep the strap back when it's not being used. 

Contractor Pen by Jac Zagoory
A multitool is always a safe gift to give to any dad who likes to do DIY projects. That's why this pen has all the necessities a contractor would need, all within its small package. 
With level and plumb buddles, a ruler, a magnetic strip, drywall and angle gauges, and a pen holder, there's not much you can't do with this tool. Plus, it can write on wood, steel, aluminum, underwater ... anywhere!
WorkTunes Hearing Protector by 3M
One of the most thoughtful gifts for dads who love to DIY are these noise reduction headphones. They are a great way to ensure easier projects and less eardrum damage. With AM/FM radio accessibilities and bass boost options, their listening experience will provide the best motivation toward their end-goal. 
There are even options for auto-scanning and saving favorite stations. Plus, voice assist technology that will program radio stations and announce battery percentages. 

The Complete Worst-Case Scenario Survival Handbook: Man Skills by Joshua Piven, David Borgenicht, and Ben H. Winters
As a hilarious tribute to your dad's DIY obsession, The Complete Worst-Case Scenario Survival Handbook: Man Skills holds advice for situations that they never knew they needed to know. 
As a survival guide for virtually any situation, your dad will flip through this book with a smile on his face. It's a fun, yet quirky way to provide them with some unusual and hilarious information. 
Joby Gorillatorch Flare Adjustable and Flexible Tripod Flashlight by Joby
A staple for any DIY lover, the tripod flashlight is one of the perfect gifts for dads who likes DIY anything. As a simple way to replace a typical flashlight, this tripod flashlight makes projects that much easier. 
Forget having to hold a flashlight with one hand, while you do the rest of the job with the other. With sturdy legs and rubberized grips, your father will adore this versatile accessory. 

Trucker's Friend All Purpose Survival Tool-Made in the USA by Off Grid Tools
Another all-purpose accessory, this product by Off Grid-Tools is advertised as a survival tool. Great for any situation, this tool is created for truckers, emergency situations, outdoor activities, job site issues, and even a zombie apocalypse. 
Hacking, pulling, pounding, prying, hammering, and levering are all aspects of this tool that are done with ease. 
Control Spray Sprayer by Wagner
A power paint sprayer is one of the best gifts for dads who do everything themselves; it will make their lives that much easier. With air power technology, the tool sprays not only paints, but stains, urethanes, varnishes, sealers, and lacquers. 
There are three air cap adjusts for different patterns. And of course, it'll get the job done so much quicker than physically painting. With easy to use controls and even easier cleanup, your father will thank you for this one. 

Ultra Heavy-Duty Storage Cabinet by Seville Classics
Looking for a gift that will upgrade your dad's workstation? This storage cabinet is the perfect place to organize every one of his tools, with quality hardware that won't break the bank. 
Perfect for any warehouse, garage, work studio, or office that needs a helping hand to get coordinated. Plus, anyone who loves to make things could use a few extra storage areas. They will never have to go searching for their tools again, as this provides a space for each product. 
SPX200E Electric Pressure Washer by Sun Joe
To finish off our list of the ultimate gifts for dads who love DIY projects, this electric pressure washer will take their handy work game to the next level. As a great way to clean the exterior of any surface, this washer has a powerful 10-amp motor for extreme washer pressure. 
There is an adjustable spray feature that allows for easy to use controls, and it is CSA approved. Plus, it comes with a two-year warranty.