Digital Couponing
Can you really get paid to take pictures of receipts?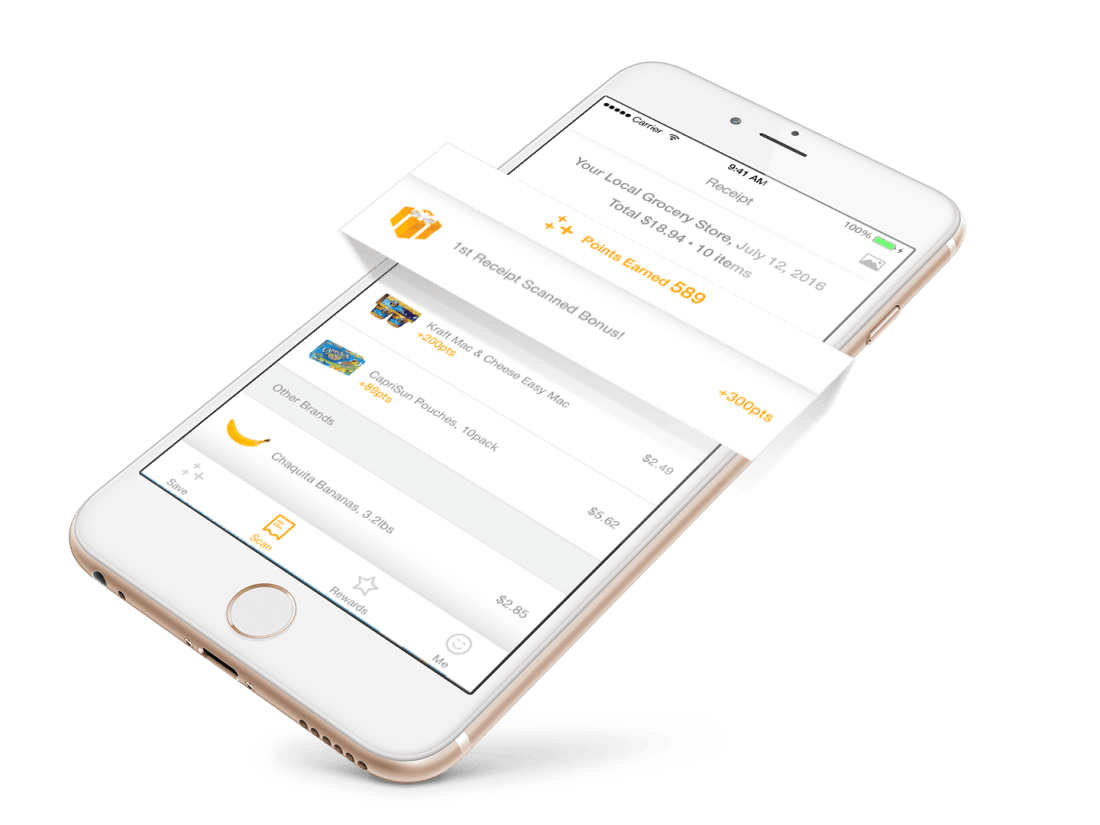 Yes, you can get paid to take pictures of receipts. There are several companies that will pay you to take pictures of receipts. These companies have free apps you can download on your phone that will reward you for shopping.
Clipping paper coupons is still a good way to save money while shopping, but if you don't want to carry a lot of little pieces of paper around you have several other options to shave a few dollars off of your grocery bill. In most cases, you get paid with gifts cards rather than cash.
One app that does pay in cash is called Ibotta. With Ibotta, you select the products you want to buy which each have a dollar value listed. Then you take a picture of your receipt and confirm the products you bought. When you reach $20 you can cash out with PayPal.
This app can be better than using regular coupons because they sometimes have rebates for generic things like bread, eggs, and milk. They also have rebates that can be used for any item and a lot of coupons for alcoholic beverages. Rebates in Ibotta are generally worth anywhere between $.25 and $4.00.
How useful this app will be to you depends entirely on where you shop. It works great for me when I shop at Target but my local grocery store is not supported. There are quite a few grocery stores that do work with Ibotta. Popular retailers supported by this app are Dollar General, CVS, Food Lion, Walmart, and Walgreens.
Ibotta also rewards its users for recruiting new users. For instance, if after reading this article you decide to sign up for Ibotta and enter this code kekibdd. I would get a $5 credit. Some similar apps to try are Checkout 51 and Saving Star. These apps also allow you to link store loyalty cards to receive instant coupon savings. They don't tend to have a very good variety of coupons.
The best grocery app I've tried is FetchRewards. It's a lot easier to use than Ibotta. You only have to take a picture of the receipt. They don't require you to select the coupons beforehand or verify the product you've purchased by scanning the barcode the way Ibotta does.
Fetch Rewards works with any grocery store and the points add up quickly. There is a related app called ShopFetch but it only works with a limited number of stores and involves scanning actual grocery item barcodes. Points can be redeemed for a wide variety of gift cards. 1000 points is $10. Fetch rewards also rewards users who spread the word about the app. If you decide to sign up for Fetch Rewards, entering the referral code RDOBE will earn 1500 points for each of us.
There are a few additional receipt-snapping apps worth trying. ReceiptPal is easy to use and accepts pretty much any receipt from anywhere as long as it's not handwritten. You can even forward them receipts that you receive through email. ReceiptPal rewards 100 points for each receipt that is uploaded and 50 points for emailed receipts.
Points are redeemable for gifts cards. 1000 points is $5. As you save up point the rewards get better. 2200 points will get you a $25 gift certificate. Another app that accepts any type of receipt is Receipt Hog. Receipt Hog gives out points based on the total dollar amount of the receipt. It takes a very long time to build up points in receipt pal. Each receipt is worth between 5 and 20 points. 1000 points will equal $5.
Receipt Hog also allows you to earn bonus point by playing a slot machine game. Points can be redeemed for Amazon gift cards, PayPal or magazine subscriptions.
Another shopping app worth trying is Shopkick. Shopkick allows you to earn points in a wide variety of ways. You can earn points by checking into the app as you walk into a store, scanning barcodes in stores, taking pictures of receipts, linking your credit or debit card to the app and online shopping. Shopkick works with a variety of stores including Whole Foods, Target Aldi's and Giant Eagle.
The points add up fairly quickly. 500 kicks will get you a $2 gift card. 6,250 kicks will net a $25 gift card. Walking into a store can get you 25-150 kicks. Scanning an item will earn about 25 kicks and watching a video gets you 5 kicks. with a linked credit card you can earn one kick per dollar spent at participating stores. Shopkick rewards members who recruit family and friends with 250 kicks. Please enter code KICK959841 if you decide to sign up for Shopkick.
You may also be interested in other shopping coupon apps. Krazy Coupon Lady, Grocery Smarts, and Grocery IQ help people keep track of which stores will give you the most bang for your buck while using manufacturers coupons. Retail Me Not and Snip Snap help you keep track of digital store coupons.
Another great shopping app is Ebates. You can earn money by linking a credit card and shopping at participating stores.Ebates doesn't work with grocery stores but they do partner with a wide variety of retailers like Talbots, Barnes and Noble and Macy's. They have a terrific referral program that rewards $25 if someone signs up using a personal referral link. The new signee gets $10 If you are an avid couponer some of these apps can greatly enhance your savings.
It doesn't take long to reach the $20 payout.