Lifehack is powered by Vocal creators. You support
Jacqueline Hanikeh
by reading, sharing and tipping stories...
more
Lifehack is powered by Vocal.
Vocal is a platform that provides storytelling tools and engaged communities for writers, musicians, filmmakers, podcasters, and other creators to get discovered and fund their creativity.
How does Vocal work?
Creators share their stories on Vocal's communities. In return, creators earn money when they are tipped and when their stories are read.
How do I join Vocal?
Vocal welcomes creators of all shapes and sizes. Join for free and start creating.
To learn more about Vocal, visit our resources.
Show less
DIY Halloween Costumes Ideas for Women
Girls, need a last minute costume for a Halloween party, but you're not that creative? Don't skip out on the party, look through these DIY Halloween costumes for women.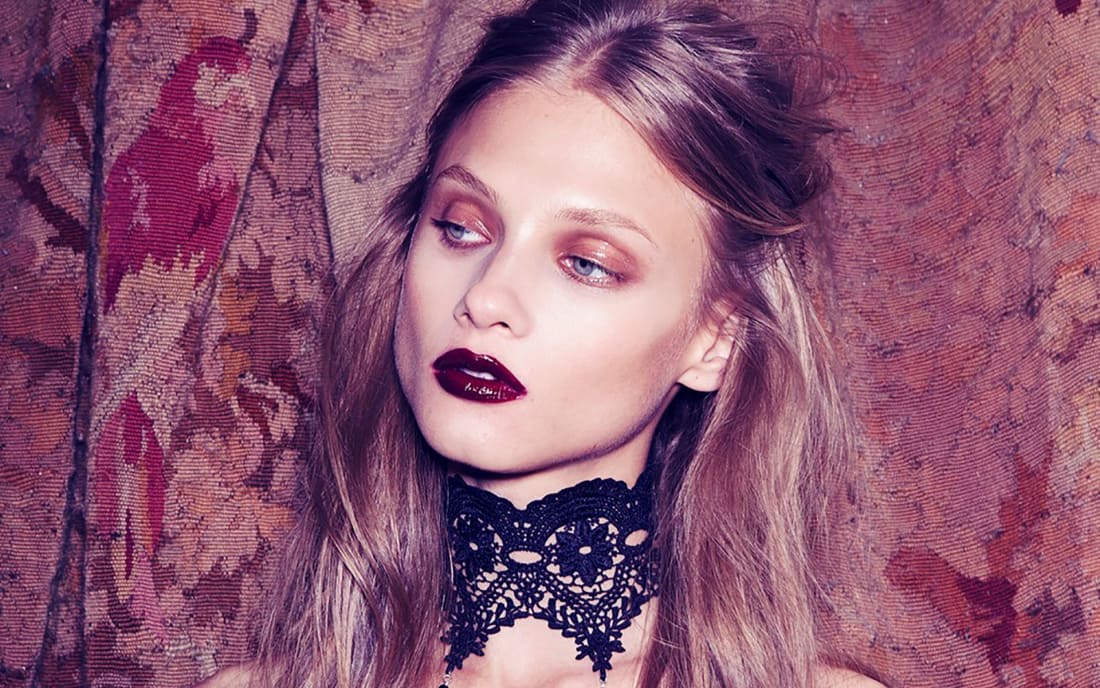 Halloween costumes are sometimes tough to figure out. You know that sexy wolf costume that includes a mini fur skirt and fur leg warmers that you think you'd look really hot in? Easily $100 for no reason — and no one is willing to drop that much money for one party. But if you're the type to, go you. And what's up with last year's Halloween where nearly every girl dressed as Harley Quinn?
Anyways, if you're lazy like me, we tend to stick to the easy costumes. You know, the cat ears with a small, pink dot on our noses and eyeliner whiskers — that was actually me one year and I don't regret it. But you don't have to be a black cat this year with the rest of the lazy girls and boys who couldn't think of a creative costume for the Halloween party. Change up your DIY game: I have a couple of ideas to give to you.
Step up your DIY costume looks with these DIY Halloween costumes for women. These ideas won't break your bank account and I can assure you that you will get tons of compliments at the party — even from that one girl wearing that sexy wolf costume or that Suicide Squad cosplayer. 

Scarecrow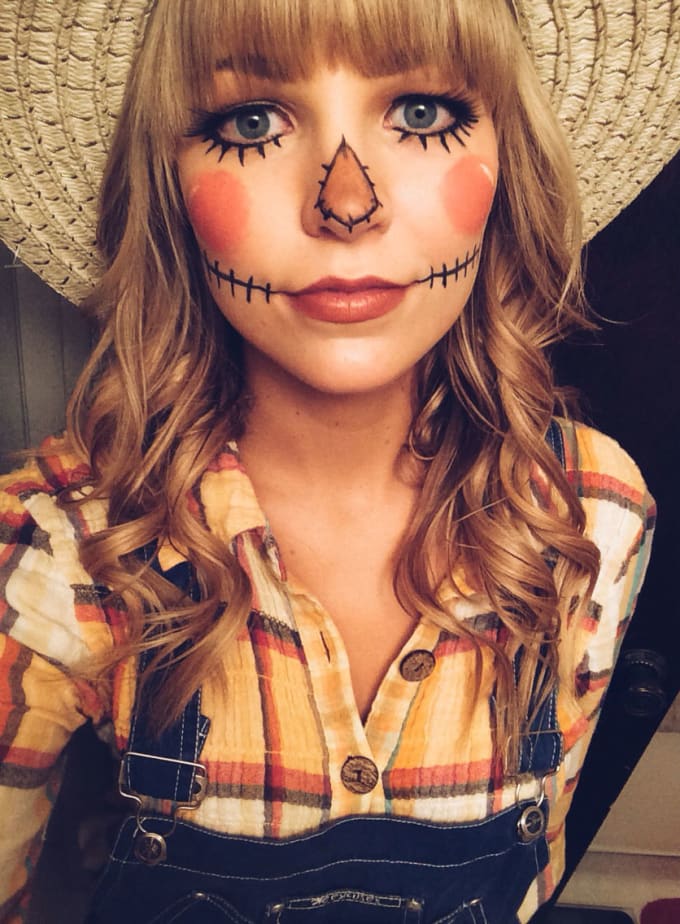 This is a classic, but not as common as the black cat costume. It's also one of the most creative DIY Halloween costumes for women out there. All you need is any flannel shirt, denim jeans, cowboy boots, a straw hat (or a regular bowl hat), and face paint. That's it — so painless. For your face, you can draw on a couple of stitches by the sides of your mouth and around your nose, and you've got an adorable scarecrow that isn't so scary!
Princess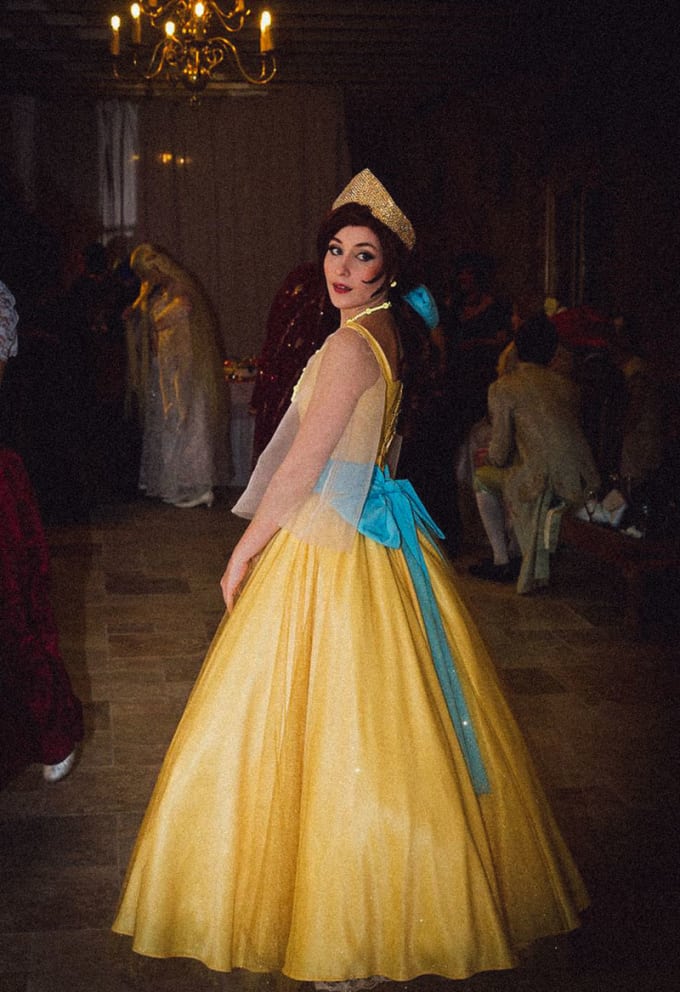 Release your inner royalty with this super-easy princess look. This is probably the easiest out of the other DIY Halloween costumes for women eon this list. All you need is any fancy dress (short or long), a dazzling crown, heels, and costume jewelry. Once you've slipped into the dress, glam your face up a bit, and get into your pumps, you slowly settle the crown on top of your head and call yourself a princess the entire night, because that is what you'll be with this DIY costume.
Unicorn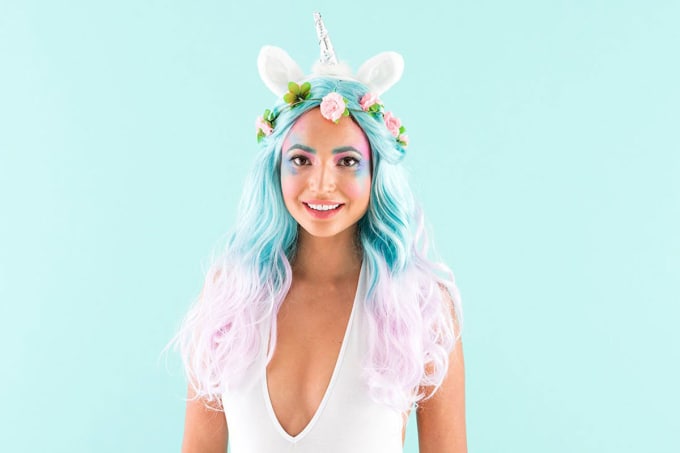 Everyone loves unicorns, and you'll certainly love this unicorn costume look. For one of the most colorful DIY Halloween costumes for women, you'll be the brightest looking one — don't complain, embrace it! What you need to bring the look to life is either a white t-shirt (or a tank top or crop top), a bright, colorful rainbow tutu, rainbow thigh-high socks (or knee-high), white sneakers, and a big ol' unicorn crown headband. With this look, you'll look magical.
Rosie the Riveter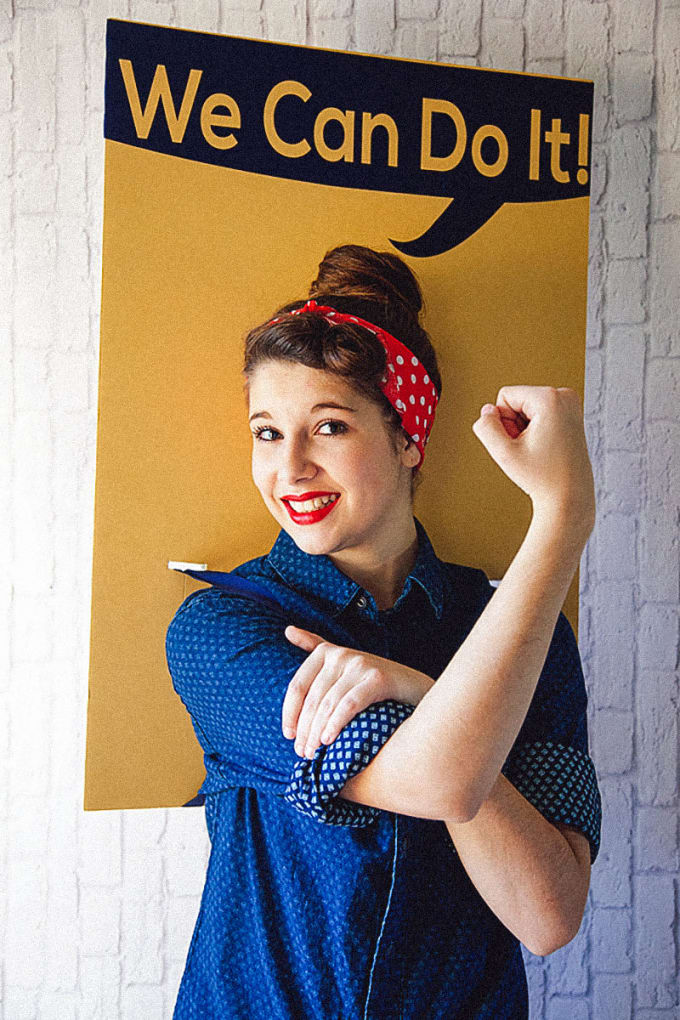 This is one among the creative DIY Halloween costumes for women: Rosie the Riveter. You know that feminist poster everywhere with a beautiful women flexing her upper arm quoting, "We Can Do It!" above her? Well, time to be her! What you'll need is a denim button down shirt, black jeans (or navy), brown combat boots, a red bandana for your head, and bold red lipstick. Look tougher than any of the boys at the party with this great DIY costume.
Mime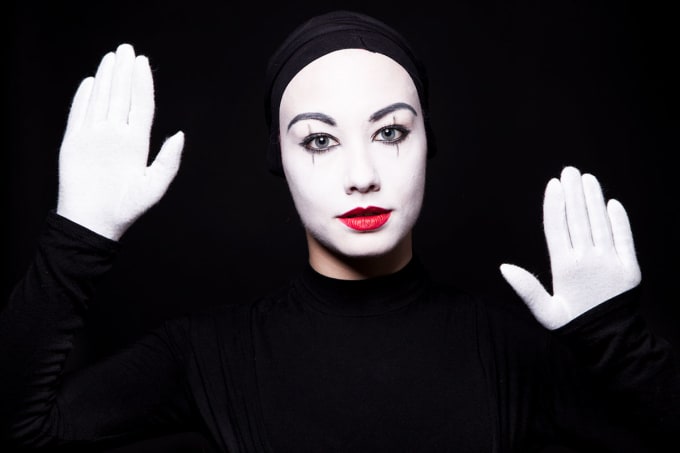 A mime costume is truly a unique one. What makes the idea even better, you don't have to talk to anyone at the party! I might even consider this idea for myself. What you'll need for the mime costume is a black and white striped long-sleeved shirt, black jeans, black suspenders, red flats (or pumps), a black beret, white gloves, and face paint. You can also make the face paint to a minimum, only using the black around your eyes and red lipstick. Be the silent one that night.
Vampire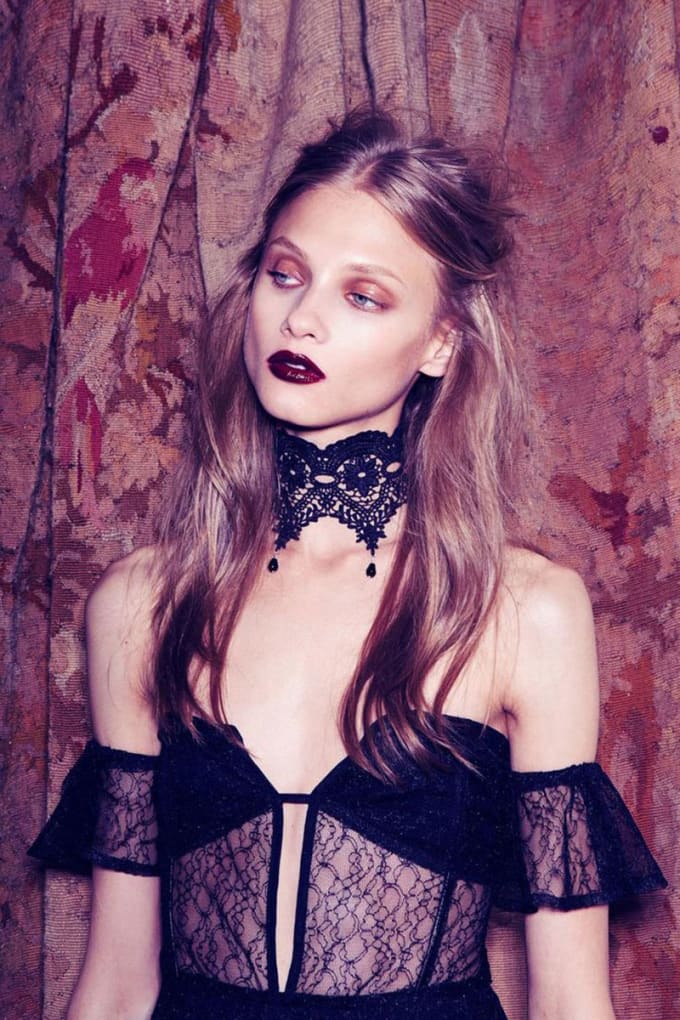 If you're aiming to be something sexy for a Halloween party, look no further, because a DIY vampire costume is exactly what you need. This costume among the rest of the DIY Halloween costumes for women is easy to put together. For starters, you can wear anything black — a black dress, black leather jacket, etc. Don't forget black heels — we're going for a sexy look. Then, you'd need fangs, black eye makeup, and either black or red lipstick. You can even add some fake blood in the corners of your mouth — not real blood...
Flapper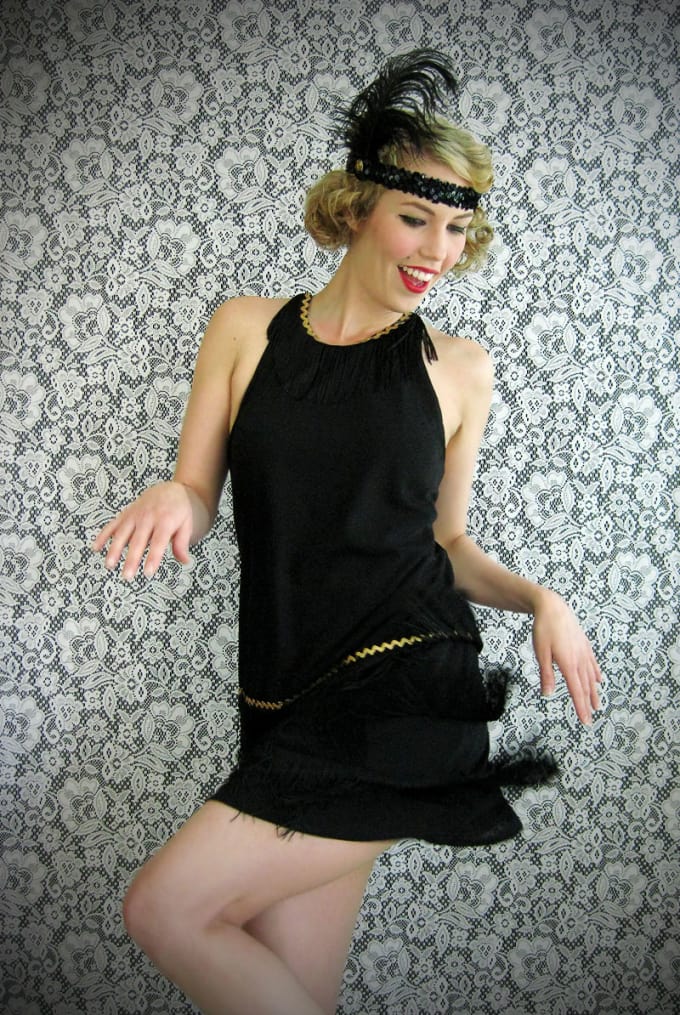 Bring back the roaring 20s with this gorgeous flapper look. Out of the other DIY Halloween costumes for women, this one is probably the most glamorous. What you need is a fringe-coated dress (any dress will do), a boa, heels, a feather headwear, and a long pearl necklace. You can shake your way to the punch bowl with this sassy costume.
Burglar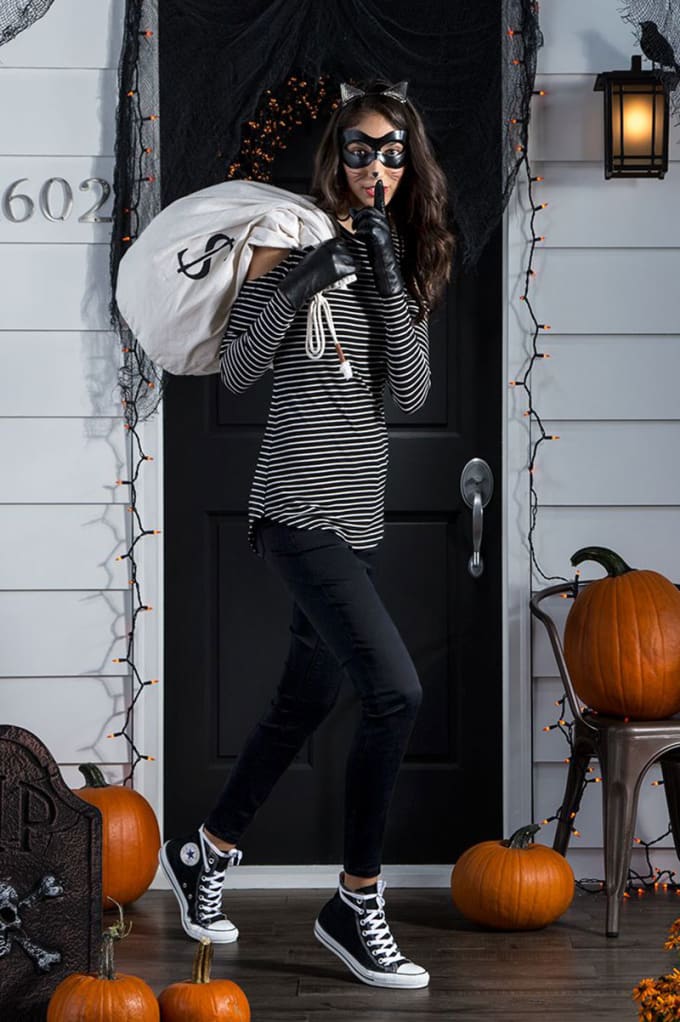 A burglar costume is similar to the mime DIY costume idea. It's also one of the easiest DIY Halloween costumes for women. All you need is a black and white striped shirt, black jeans, black or white sneakers, a black eye mask, black gloves, and a money bag you can easily make yourself. This DIY costume will make you want to steal the snacks at the Halloween party — or you can just take them casually.
Minion
Minions are super adorable and are still popular to this day. Why not become one? All you'd need is a bright yellow shirt, denim overalls, black sneakers, a yellow beanie, and goggles (or large glasses). See how easy it is to be one of the cutest creatures on TV?
Skeleton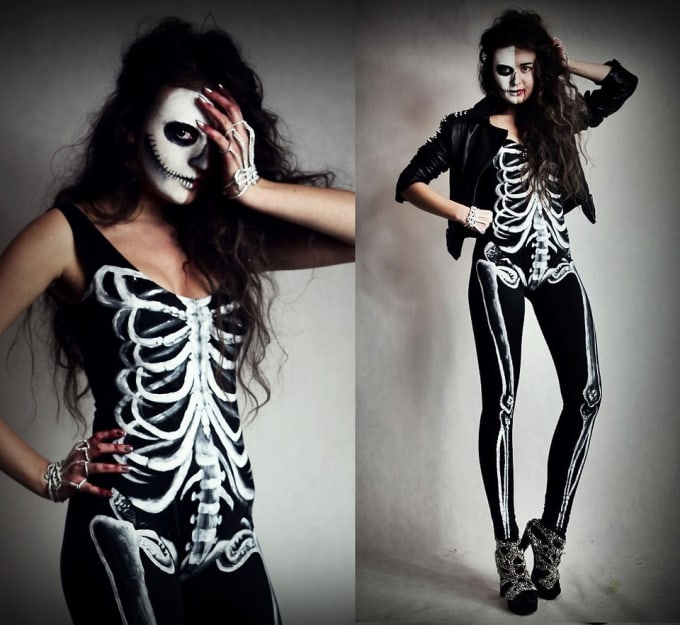 A skeleton is one of the quickest DIY Halloween costumes for women to put together. All you need is to get your hands on a skeleton one-piece suit, white sneakers, and face paint. Yup, that's it. You can just put black face paint around your eyes, a triangle on your nose, and black lines coming down your lips. You may creep people out, but that's what Halloween is for!