Earn Cash and Prizes for Keeping New Year's Resolutions
Adding a financial incentive may help you improve your life.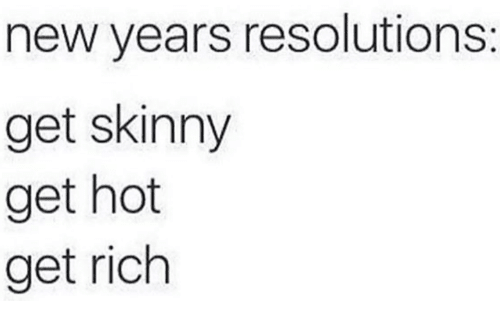 Can you get paid to keep your new year's resolutions? Surprisingly, the answer is yes. You can actually find apps that will pay you to improve your life.
If your new year's resolution involves being healthier. There are a few companies out there that will reward you for maintaining healthy habits. You can earn rewards for being healthy with Achievement http://tinyurl.com/ycu2glf7. You simply link the Achievement app to other apps that are used primarily for keeping track of healthy habits like hiking, meditating, and keeping a food diary. Each activity is worth about 6 points. You need 10,000 points to get your $10 reward. Still, you can't argue with getting paid to do something that benefits your health. By far the best app that offers incentives for healthy behavior is the Walgreen's app. Many people are aware that they can earn points on purchases at Walgreen's but not everyone knows that Walgreen's also rewards people for linking health tracking apps the same way achievement does. You can get up to a dollar per month just by walking. You can also earn point by tracking your sleep and managing medical conditions. There a few other apps that claim to reward members for walking. Most of them have mixed reviews. Earthmiles, Sweatcoin, Bitwalking, Walking Money, and Fimo all claim to allow you to redeems points for gift cards and merchandise.
Another way to profit financially from exercise is to use Stepbet. With Stepbet you join a game and put $40 down. If you meet your goals for walking, you get a portion of the money left over from the people who didn't meet their goals. There are two similar apps called Diet Bet and Runbet.
If your job participates, you may have access to the Rally app. With this app, you can earn points for everyday healthy habits that can be used to enter raffles for merchandise and you may even be rewarded with gift cards for getting check-ups and working out at a particular gym. Some Medicaid plans offer similar incentives. Most will offer discounts on premiums for signing up for a smoking cessation program. If your goal is to stop drinking you can try joining an alcohol treatment study https://www.tsriaddiction.com/alcohol-treatment-study/. Of course, if you quit drinking and smoking, the cost savings will probably be like getting a huge raise anyway.
If your resolution involves donating to charity you can combine that with exercise by using the charity miles app. They don't pay you, but they do donate to charity on your behalf based on how much exercise you do. There is a related app that allows you to donate photos to charity. Another way to incentive giving to charity is to go through an easy money site like Swagbucks (http://www.swagbucks.com/p/register?rb=37504515) or Mypoints (https://www.mypoints.com?rb=30735307). This company will give you points for donating to charity or you can earn points on these sites through shopping watching videos and taking surveys and donate the points to charity.

If your New Year's Resolution involves getting better grades, the best way to get paid for your efforts would be to get a scholarship. You can search for scholarships at Fastweb or if you want to be rewarded for general knowledge, you can try perk pop quiz, total trivia or Givling (https://givling.com/givling/). The Givling app can actually help you pay off your student loan or mortgage. Givling requires a code for sign up. It's NO100486.
If your New Year's resolution is about saving money and improving your personal finances, you have a few options for getting paid for that too. Watch your snail mailbox and local paper for offers to get free money by opening up a bank account. Some banks will give you up to $250 for opening an account with a certain amount of money and signing up for direct deposit. If you're planning on downloading an app like Stash, Acorn, Trim, or Dave to help you control your finances, be sure to sign up for Inbox Dollars (https://www.inboxdollars.com/?r=ref31406801&s=7) first so you can get paid for downloading the apps. If you have to go through more extreme measures to get your finances together, Inbox Dollars will also pay you to sign up for Uber, Airbnb, and a few direct sales opportunities.
If your resolution is to get organized and reduce clutter, you can put some money in your pocket by having a garage sale or using eBay, Etsy, or Craigslist to sell off your old junk. If that's too much trouble you can sell to Declutter or Thredup at incredibly low prices.
If your resolution is to travel you can try travel writing or mystery shopping. Travel writing requires a lot of skill and doesn't bring in any guaranteed money. The easiest way to get into it is to submit articles to a travel magazine or website. You can also start a blog about your travels or do research for guidebooks. There are many legitimate mystery shopping companies that will reimburse you for purchases. hotels and cruises in exchange for providing detailed feedback on your experiences. You can search for them on the Mystery Shopping Providers Association site http://www.mspa-americas.org/search. You may also be able to get paid for writing reviews of restaurants airlines and car rental companies. If you're really brave you can get paid to travel to test medications. If you like driving you may be able to find someone who is willing to pay you to drive their car a long distance. If the above suggestions are too much work you can download Panel App panelapp.me/fnmc.This app rewards you for allowing your location to be tracked. The more places you go the more points you earn.
If your goal is to socialize more, you can try promotional modeling. You can find opportunities for promotional modeling on Craigslist. Some companies recruit people to go to bars and promote liquor and cigarette brands.
If your goal is to spend less time on Facebook or watching TV, you probably won't get paid for not doing those harmless activities but you may be able to find a way to get paid for doing them. If you are paying a cable bill, cutting the cord and resolving to do other more productive things with your time will save you quite a bit of money.