Lifehack is powered by Vocal creators. You support
Jessica Jones
by reading, sharing and tipping stories...
more
Lifehack is powered by Vocal.
Vocal is a platform that provides storytelling tools and engaged communities for writers, musicians, filmmakers, podcasters, and other creators to get discovered and fund their creativity.
How does Vocal work?
Creators share their stories on Vocal's communities. In return, creators earn money when they are tipped and when their stories are read.
How do I join Vocal?
Vocal welcomes creators of all shapes and sizes. Join for free and start creating.
To learn more about Vocal, visit our resources.
Show less
Five DIYs You Have to Try This Summer!
Here are five creative DIYs for you to try this summer that I'm sure you'll love.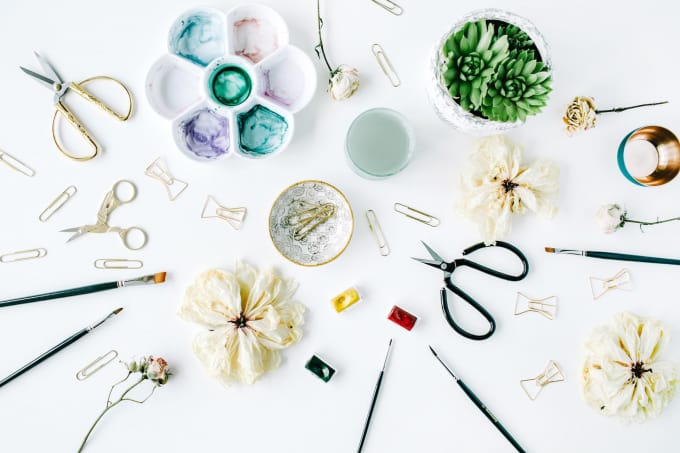 1. Enchanted Flowers in Light Bulbs
I love the idea of this and can't wait to try this! This technique keeps the flowers looking vibrant for a long time and is also a great decor for you're home. These would look lovely in the home suspended or left about the room, beautiful and simple.
You will need:
Three tablespoons sugar

Two tablespoons of white vinegar

Warm water

Old lightbulbs

Flowers of your choice

Instructions:
Start with dissolving three tablespoons of sugar with two tablespoons of white vinegar and enough warm water to fill the bulb.
Add the mixture to your lightbulb and then add your flowers of choice.
Simple! All done! Enjoy your beautiful design and feel free to keep experimenting with other flowers.
2. Summer Painted Plant Pots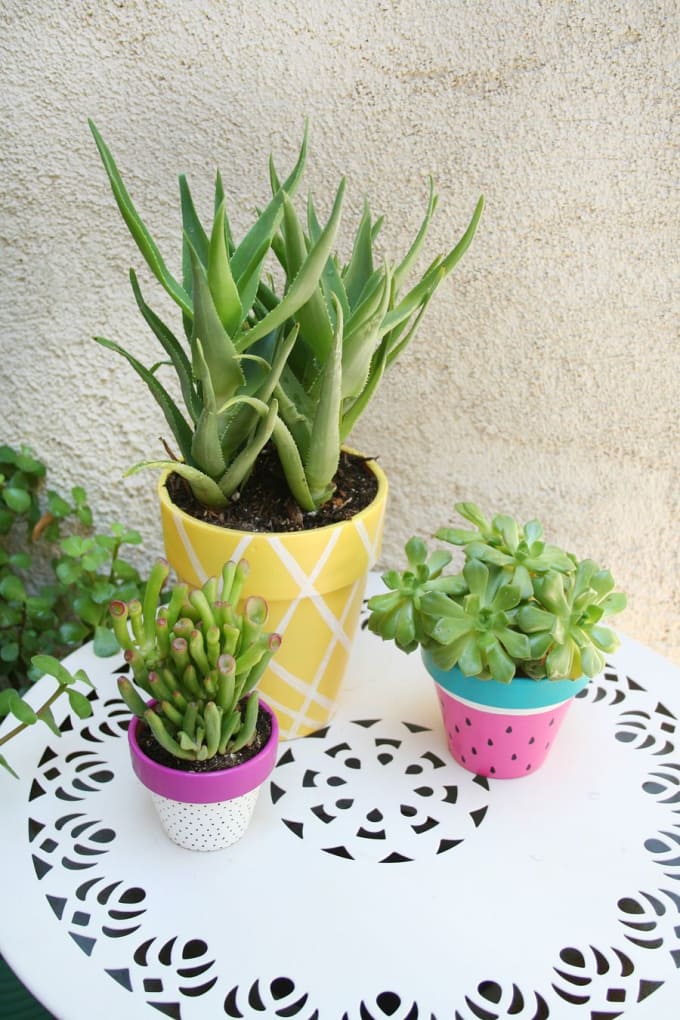 This is a great activity for the whole family! Sipping an ice tea on a hot day whilst painting a plant pot in bright and fruity colors sounds like heaven to me.
You will need:
Acrylic crafts paint in assorted colors

Clear spray acrylic

A range of paintbrushes

Some old clothes

Old newspapers or paper plates

Instructions:
Make sure you're wearing old clothes in case of accidents or spillages.

Make sure the surface in which you plan on undertaking the activity is covered or use paper plates under the plant pots.

Ensure your plant pot is clean then take your acrylic paint and get creative!

After the pain is completely dry apply the clear spray to ensure the paint is sealed.

Enjoy your summer brightly colored plant pots!

3. Nebula Jars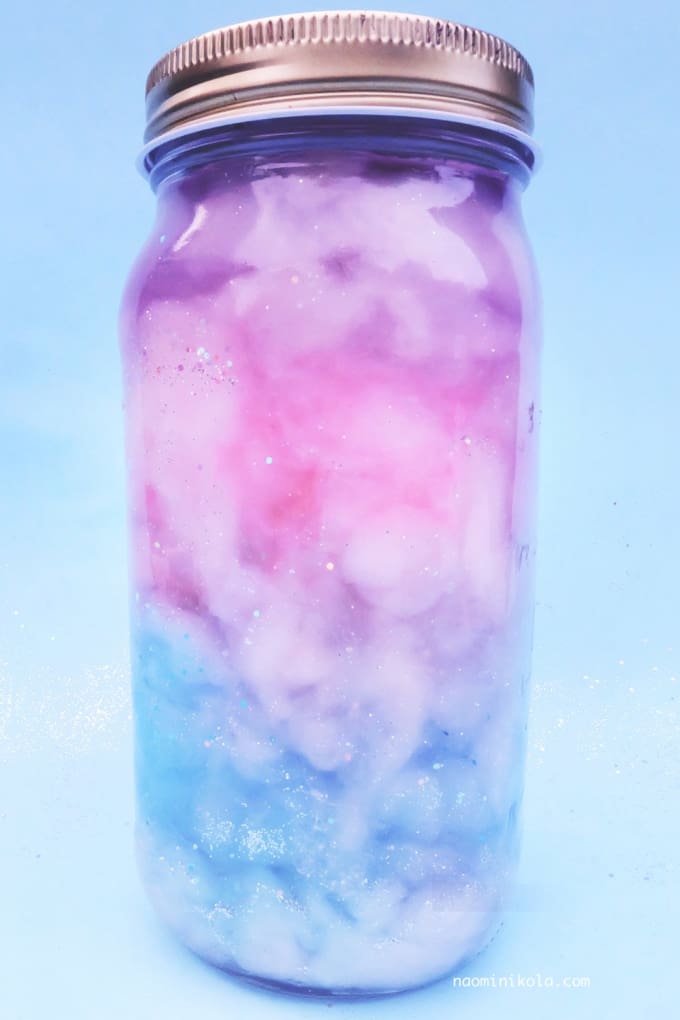 I love astronomy and these bottles/jars remind me of an entire galaxy in one bottle it's beautiful and so aesthetically pleasing. This is a great idea for summer and a really fun way to bring color to your home.
You will need:
Paint or dye (food coloring or pen ink)

Cotton balls

Glitter

Glass bottle/jar( you could use old clear wine bottles or jam jars)

Instructions:
Fill the jar/bottle with water.

Pour the ink/dye into the water until the water is the desired color.

Put in cotton balls and glitter creating layers.

Once you've created about four layers, or more if you desire, make sure to shake.

4. DIY String Seashell Lights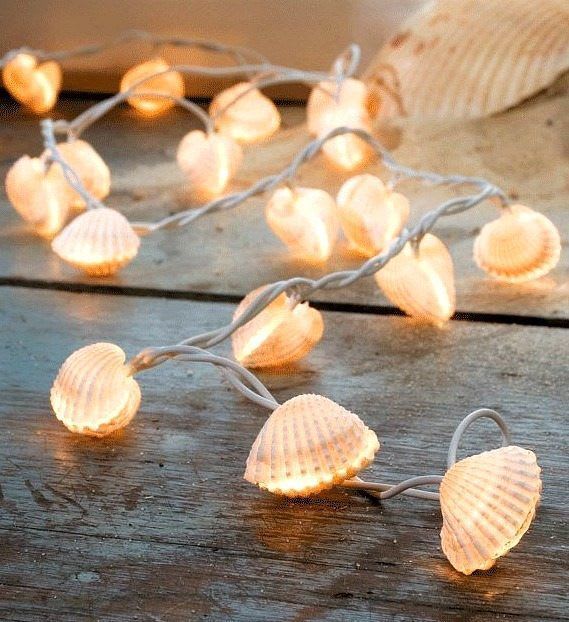 Every year I always have an overload of fairy lights that I've gathered through the winter so I thought this would be a cute way to redecorate for summer using the lights from winter. This simple DIY is sure to give your home a beach vibe for the summer.
You will need:
Seashells(collected from the beach or store-bought)

Hot glue gun or super glue

Some string lights

Instructions:
1. Using two seashells glue them together over the light ensuring there's enough of a gap for the wire.
5. DIY Movie Theater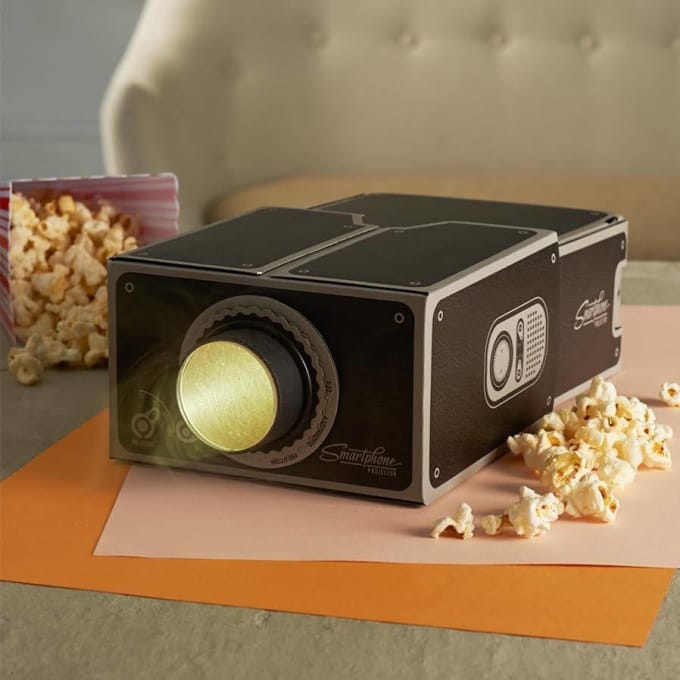 I love watching a feel-good movie after a hot summer's day and this would make it so much more fun so I'll definitely be trying this.
You will need:
Magnifying glass(make sure to remove the handle)

Shoe box

Black tape (or duct tape)

Paper clip

Black construction paper

Instructions:
Using a Stanley knife or a pair of scissors cut a hole about the same size as the lens of your magnifying glass and wedge the lens in.

You can then use the black tape to tape around the edges of the magnifying glass.