Lifehack is powered by Vocal.
Vocal is a platform that provides storytelling tools and engaged communities for writers, musicians, filmmakers, podcasters, and other creators to get discovered and fund their creativity.
How does Vocal work?
Creators share their stories on Vocal's communities. In return, creators earn money when they are tipped and when their stories are read.
How do I join Vocal?
Vocal welcomes creators of all shapes and sizes. Join for free and start creating.
To learn more about Vocal, visit our resources.
Show less
How to Passively Donate to Charity
Even if you do not have much money, you can still help make the world by passively donating money from the things you already do.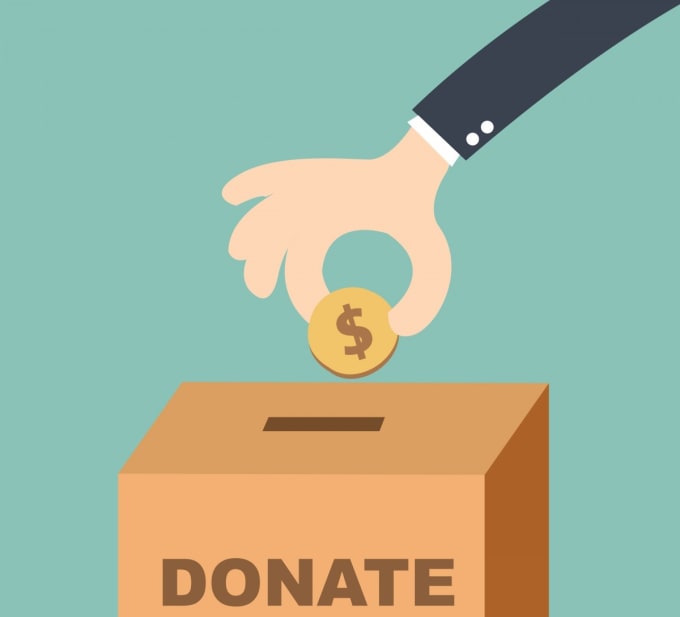 There are hundreds of charities and non-profits around the world that work to make the world a better place. Some focus on the environment while others focus on education or helping developing countries. Regardless of what they do, they need the help of everyday people to fund their operations.
Not everyone is capable of donating large amounts of money to these charities, but every little bit helps. There are several ways that you can help fund charities without having to spend any more money than you usually do.
Searching the Web
You already search the web hundreds of times per month, so why not turn those searches into cash for charities? There are several search engines that donate a portion of their revenue to various charities. Some of them let you chose which one, while others focus on a specific cause.
GoodSearch: Launched in 2005, GoodSearch is now the largest social-minded search engine with over 510,000 unique monthly visitors. It donates 50 percent of its revenues to charities and schools that the user selects. They have also grown to include GoodShop, a catalog of merchants that help support causes, and GoodDining, a year-round "dine out for charity" program.

EveryClick: Similar to GoodSearch, but based in the United Kingdom, EveryClick allows users to select from over 200,000 charities. To date, EveryClick has raised over £3 million (more than $4 million USD).
SwagBucks: While not entirely a charity search engine, SwagBucks does allow users to donate their earnings to charity. When you search the web, you will randomly earn "SwagBucks" that you can then redeem for charity donations.
EcoKey: EcoKey is an environmentally-oriented search engine that donates 40 percent of its revenue to litter removal organizations around the world. Users can search through Google, and also opt into the "eco filter," which puts emphasis on green search results. For example, if you search for "dish soap," you'll get results for purchasing eco-friendly, sustainable dish soap.
Ecosia: Another environmentally-oriented search engine where ad revenue from your searches goes to plant trees "where they are needed the most." It is much more specific than other search engines, but at least you know where your money is going.
Unlocking Your Phone
Now you can donate to charity every time you unlock your phone. By allowing companies to use your lock screen as advertisement space, you can generate a small amount of money for charity with each time you unlock your phone.
Slidejoy: When you sign up for Slidejoy, you can choose "hero mode" and the revenue generated from unlocking your phone will go to charity.
Opening a New Tab
You can customize the new tabs in your browser to almost anything these days. Now you can set them to generate a small amount of money every time you Ctrl+T.
Tab for a Cause: Tab for a Cause helps you raise money for a charity of your choice every time you open a new tab. By adding the extension, you'll get a customizable homepage where you can add widgets, themes, and charity information. Tab for a Cause collects ad revenue from banner ads in each tab; every time you open a new tab, you raise between one-tenth and one-third of a cent, which definitely adds up. In fact, Tab for a Cause has raised thousands of dollars since it launched.
Shopping on Amazon
If you are already spending money, why not use some of it to help a charity? Amazon has a service called Amazon Smile, which looks and operates exactly like the regular Amazon website.
The difference is that when you shop on Amazon Smile, the Amazon Smile Foundation will donate 0.5 percent of the purchase price of eligible products to the charitable organization of your choice.
To make it even easier, there is an extension called SmileAlways, which will automatically redirect you to Amazon Smile whenever you visit Amazon.
Once you choose your charity and install the extension, you will be donating to charity every time you place an order.