Lifehack is powered by Vocal creators. You support
Damien Justus
by reading, sharing and tipping stories...
more
Lifehack is powered by Vocal.
Vocal is a platform that provides storytelling tools and engaged communities for writers, musicians, filmmakers, podcasters, and other creators to get discovered and fund their creativity.
How does Vocal work?
Creators share their stories on Vocal's communities. In return, creators earn money when they are tipped and when their stories are read.
How do I join Vocal?
Vocal welcomes creators of all shapes and sizes. Join for free and start creating.
To learn more about Vocal, visit our resources.
Show less
Keep Your Home Looking Fresh
Tips and tricks for keeping your home up to date.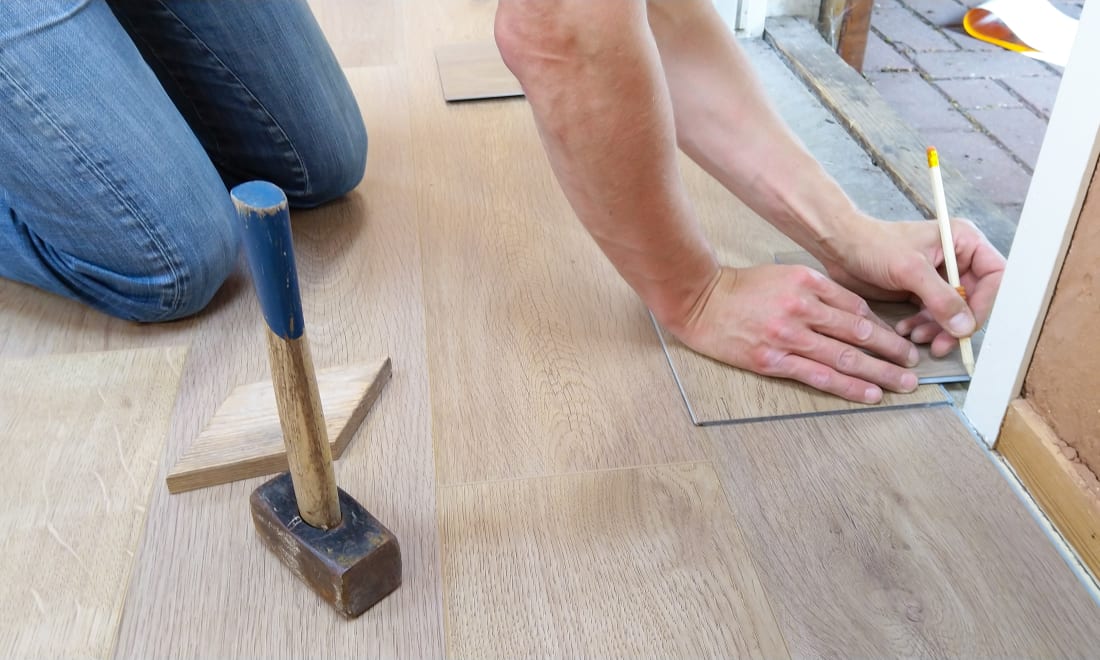 There are many ways to keep your own looking fresh that will not cost you very much. You can accomplish this by adding a few home improvements to your home. You can paint certain rooms in your home which will add luxury and beauty to your home at a very low cost. Make sure that you plan ahead and look for bright colors that will open up a room. You can also enhance your home by adding wonderful paintings and artwork as well. This will add instant beauty and luxury and freshen the look of your home. Not only are changes that you make inside your house important, but changes made to the outside as well. Keeping your landscaping trim and clean with some summer lawn care can make a huge change to how your house looks.
Change Up the Flooring
Changing the flooring in your home will add a fresh look to any room. Especially hardwood flooring. You can also change the flooring in your bathroom to beautiful ceramic tile. This will add beauty and luxury to your bathroom at a very low cost. You can also add small home improvement items to your floors such as beautiful rugs and hallway runners, especially beautiful Persian rugs. These will enhance the beauty of any room or area of your home.

Update Your Technology and Appliances
Another way to add beauty and luxury to your living room or dining room is by adding a new flatscreen television or updating appliances or technology. This is a wonderful addition to any home and can be enjoyed by the entire family. If you would like to spend a little more you may also consider a home theater. This is a great luxury item addition and will add value to your home as well. Other options are updating your appliances. This could be a new fridge, microwave, stove, oven, or even a new microwave or mixer.

New or Updated Furniture
A small home improvement idea which will not cost you very much is to add beautiful couch covers to your furniture and wonderful designer pillows as well. This small home improvement tip will increase the luxury of any room at a very low cost. This is also a home improvement tasks that can be done by the homeowner. Couch covers come in wonderful designs and colors and so does beautiful pillows. If your budget will allow it, you can also just get a whole new furniture set. This can update any room as well as increasing comfort as well.

Update Your Windows
Another great home improvement idea is to enhance the beauty of your windows. You can do this by changing your blinds and adding wonderful draperies as well. This is a small home improvement addition which will instantly add beauty to your windows at a very low cost. This is also a task that can be done by the homeowner and most items needed can be found at your local home improvement store.

Upgrade Bathrooms and Kitchens
Adding new appliances to your kitchen will instantly be a wonderful home improvement idea and will enhance the beauty of your kitchen. You can also add small home improvements to your kitchen such as upgrading cabinets, faucets, and other small items which may need upgrading. You can add luxury and beauty to your bathrooms by upgrading the towel holders, changing faucets for the sink or bathtub or changing your shower curtains or shower door can be a beautiful upgrade. This is a wonderful home improvement idea and does not cost very much.

Add or Change up your Landscaping
Another way to keep your home fresh is to beautify the landscape and backyard of your home. You could easily do this by adding flower, plants, or other items such as summer tables and chairs. These are low cost home improvement upgrades which will freshen up your the landscaping of your home. Make sure your your lawn is beautiful as well. This is small but can create beauty in the landscaping of your front or backyard.