Lifehack is powered by Vocal.
Vocal is a platform that provides storytelling tools and engaged communities for writers, musicians, filmmakers, podcasters, and other creators to get discovered and fund their creativity.
How does Vocal work?
Creators share their stories on Vocal's communities. In return, creators earn money when they are tipped and when their stories are read.
How do I join Vocal?
Vocal welcomes creators of all shapes and sizes. Join for free and start creating.
To learn more about Vocal, visit our resources.
Show less
Origami Made Easy
Origami for the Soul, and the Not-So-Nimble-Fingered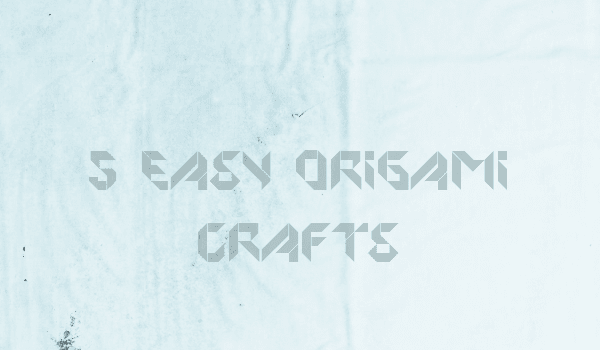 Origami... the Japanese art of paper folding. The word itself might sound kind of scary to a new-comer, but in reality, origami is beautiful, simple, and so easy to start!
These 5 examples are wonderful origami crafts for anybody, whether you're brand new to origami, or an experienced paper folder.
The best part is that all of these crafts are beyond simple. They can be made with a simple piece of printing or construction paper, so there are no worries about needing anything too special!
The Lucky Star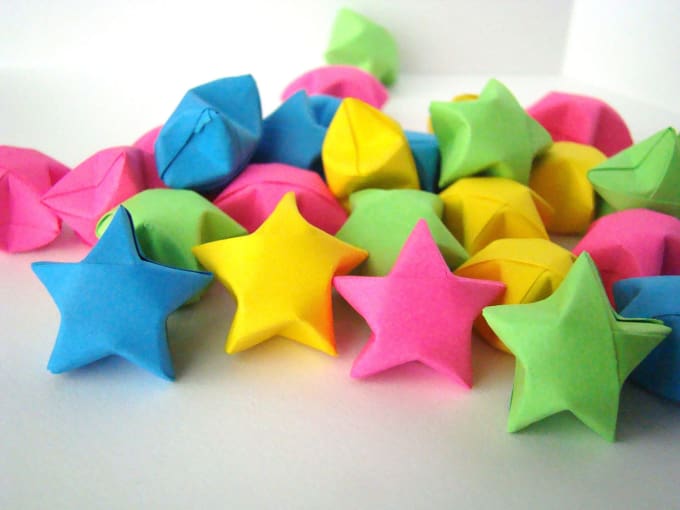 While these crafts look delicate and quite small, they're actually very simple to make! In fact, you're only making the same fold over and over until you get your final product.

The origin of these delicate paper stars does vary, but always comes down to the same idea. A child yearns to hold the stars, even when they've disappeared from the sky. And these lucky little stars were the perfect replacement.
Every star you create can hold any meaning. Whether it's luck for the job application you put in, or a wish for your dog to stop slipping his leash, every star is important. But most significantly, it's important for you.
Box with Lid
Perfect for storing coins, tacks, or perhaps some of your lucky stars, these adorable origami boxes couldn't be easier to make! And to help... we're going to cheat a bit and use a glue stick...
Not to mention how many different papers you can use for your box. Pink, green, polka dots, stripes, small, huge, anything!
These boxes, as I said, are great for storing small things like tacks or paper clips. But another wonderful use is as a gift box! Just wrap a bit of ribbon around it, and these cute boxes can be used to store candy for Valentine's Day, or even gift boxes for birthdays and weddings!
Lotus Flower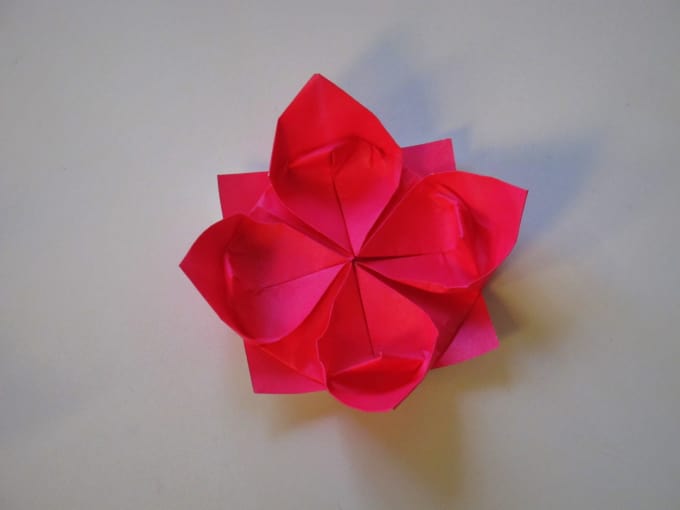 While the lotus flowers here may need more delicate folds, these crafts are fun to make, and the final product is always gorgeous!
The meaning behind lotus flowers varies through different cultures, but ignoring any hidden meaning, lotus flowers are simply... beautiful. Watching as they bloom a crisp, clean color, against the murky depths of a pond cannot match anything. So now, you can make your very own!
You can make these flowers with any sort of paper, but my personal recommendation is a light pink, white, or even blue! But of course, your creations are yours.
Bow/Ribbon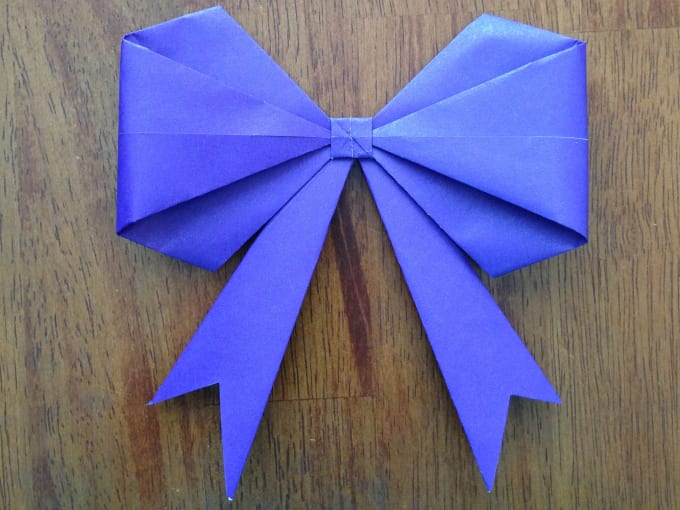 Another origami creation that can be used for holidays or gifts, the origami bow is simple, easy, and can have a ton of uses!
It's a beautifully simple design that can have many sizes, depending on the paper you choose to work with. I personally love my bows with polka dots or other small, but minimalistic designs!
The bow may be somewhat hard to make for beginners in origami, but don't stress! Practice makes perfect, to be perfectly cliche, and practicing origami is a stress-reliever in of itself.
Corner Bookmark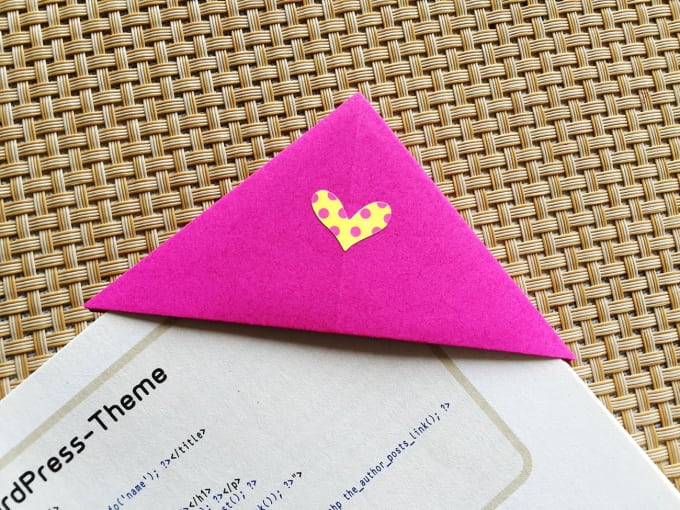 While reading isn't necessarily in fashion now-a-days, everybody has probably used a bookmark at some point. After all, all those bent page corners do tend to get annoying.
This specific bookmark is a very simple version of the corner bookmark, but a simple Google search can turn this into all kinds of amazing things! From sharks to Pokemon to hearts, this beginner's bookmark can become just about anything you can imagine.
And luckily, this craft is literally one of the most simple things you can make! The folds are easy, the shapes are basic, and when it's finished, you can decorate it in anyway you want!
The End
These origami creations are just a tiny pinch of what you can create with a simple piece of paper.
Origami can range from boxes, to stars, even to toys and games! There really isn't an end to what you can discover through a bit of paper folding.